Why is my 6month old dog not potty trained?
Got a new puppy and not sure why he/she isn't yet toilet trained? Not sure where to start? There are many reasons that may affect your puppy potty-training but all have a solution and there are a number of tried and tested methods to get your puppy potty-trained, no matter what age they are.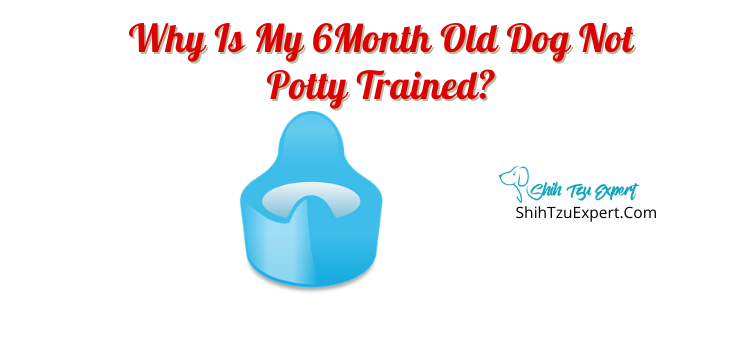 Why is my 6month old dog not potty trained?
Want to know why your dog is still not potty trained and continues to have accidents? There are many reasons it might be taking a bit longer than usual for your dog to learn where and when to go to the toilet and many ways to approach it so you have a happy, healthy, well-trained pup.
Does an untrained puppy mean I am a bad dog owner?
Not at all! There is a lot of work involved in training a new puppy when you bring him home. Your new puppy might be adorable but also needs to learn feeding, playing, walking and toilet training. Sometimes your dog may struggle because of other reasons, such as
Anxiety. Your dog is in a new home with new sights, sounds and smells and this can create anxiety. It will take them some time to get used to the place.
Differing surroundings. Dogs like routine and structure and if you have moved house, or surroundings have changed this can disrupt the potty training and mean more accidents.
The breed and/or size of the dog. Some dogs will take longer to train because of their breed or size as well as their upbringing before they came to you.
When is it too old to potty train a puppy? Is it ever too late?
Typically, a dog is usually toilet trained between 4-6 months, however sometimes it can take a year or even longer. It's never too late to train a dog in anything. The older the dog, however the longer it might take to change behaviours. Consistency and patience are key in training a dog at any age, as well as rewarding good behaviour.
At what age do puppies stop urinating inside?
A puppy will not have complete control of their bladder until about 5months old.
How often does a 6-month-old puppy need to go out?
Every puppy is different, and they all come in different shapes and sizes. So do their bladders!
The average time for a puppy to control their bladder is about 2hours however it will vary depending on the size of your dog and their age. It is recommended that you take your puppy out at least every 2hrs to allow them to go potty and you should be able to start to build an awareness of how often they want to go.
What potty skills to expect for your puppy:
Age

Fully Developed Skills

Skill Level

Hours they can hold their bladder

3-6months

Dogs begin to reduce their fears and socialise with others. They can walk, wag their tail, eat solids,

They lose their baby teeth and start to hold their bladders.

Low

>2hrs

6months

Motor skills are now developed

Your dog should understand to potty in designated areas only – ie outside

Sexual maturity has been reached.

Medium

>2hrs (depending on breed size)

6months – 1year

A female dog will come into season

Brain is now fully developed and learning capacity is high

Full body weight and size is reached.

High

Your dog should be able to hold their bladder overnight.
Potty training plan by age
| | |
| --- | --- |
| Age | Training Plan |
| 4months | Take your dog outside every hour so they get used to going potty outdoors where you want them. |
| 5months | Start introducing routine and structure into your puppy's day. Take outside regularly and reward good behaviour |
| 6months | Your puppy should have a regular potty schedule by now so continue to encourage this and reward good behaviour |
| 6-12months | Your puppy should now be regularly going potty outside. You might have the odd accident at home due to excitement but ideally he knows when he wants to go and will give you a sign that he wants to go outside. |
What not to do during potty training
Do not be discouraged! Be patient!
Do not use punishment instead of rewarding good behaviour. Your puppy will not know if he is being punished for going potty, or where he has gone. If you punish for going potty he will think he isn't allowed to urinate at all!
Not being consistent. Dogs thrive on routine; regularly show him where to go (and keep this spot the same)
Health issues that affect potty training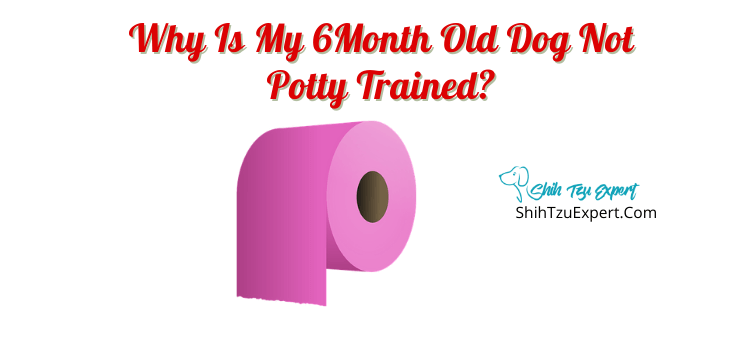 There are some health issues that can affect your dog's potty training, and these can range from anxiety related to kidney/bladder infections. If your puppy is not able to hold their bladder, or they are not responding to training it's important to check with your vet to rule out any health issues.
Regressing. If your dog is well trained and suddenly starts to urinate in the house it's also important to get this checked by a vet. A change in circumstances may cause your dog to urinate inside ie. Stress / separation / anxiety, however it may also not be behavioural and it may be a medical cause.
If a medical cause is ruled out it could be behavioural; your dog might be suffering anxiety from noises through the day such as construction next door, you may have lost another pet which is causing separation and boredom. Alternatively, another pet may have moved into the neighbourhood causing anxiety. Dogs love routine and structure so any change to this may create a behavioural change.
If your dog has regressed due to behaviour, go back to basics – Reward the good behaviour, encourage potty outside and consider desensitisation training for what is causing the behaviour.
What makes potty training difficult
The hardest part of potty training is the owner having patience and consistency, particularly when there are multiple owners. It's important to be consistent across the family and create a positive reinforcement culture for your puppy.
Being home often will help with taking your puppy outside regularly and they will pick up the positive reinforcement relatively quicker Particularly for a smaller dog with a small bladder who will need to go more often during the day.
If your puppy has come from another home the previous home conditions will also affect their current training. If they were allowed to potty inside previously they need to re-learn the boundaries.
Are some breeds more difficult to train than others?
Yes. Not all dogs are created equal and there are some breeds that can be harder to teach than others! Irrespective of breeds, where you get your dog from can also affect if they are harder to train. A rescue dog, for example, that has been mistreated may take longer to train than a puppy straight from the breeder.
The following breeds have been found to be more difficult than others to potty train:
American Foxhounds
Beagles
Biewer Terrier
Brussels Griffon
Chihuahua
Chinese Crested
Cocker Spaniel
Dachshund
English Bulldog
Italian Greyhound
Jack Russell Terrier
Pug
Shih Tzu
Yorkshire Terrier
Whilst these dogs might be on the more difficult list it's not impossible. Consistency and patience and positive reinforcement will see any dog trained – some might just take a little longer.
Tips and tricks for effective potty training and what you can do for fast results in house training.
Some tips to help you get fast results with potty training include:
Watch your dog. When they start circling or sniffing it's a good sign that they are about to go potty. Take them outside immediately. Their behaviour will tell you they want to go, ie squatting or a straight tail.
Clean any spills inside properly. A dog will urinate on the same spot again and again. Clean it properly to avoid this occurring repeatedly
Timing. When you wake up in the morning, take your dog outside to encourage potty. After a long sleep, take them out. After a lot of playtime and after 30mins from eating are also recommended. When you first start training it's recommended to take them out every 2hours to encourage potty time.
Reward. Always encourage and reward good behaviour
What to do if my potty-training plan fails?
Don't lose hope if your potty-training plan is not working. There could be many other reasons that are affecting your dog's potty training and it's worth talking to your vet to rule out underlying causes.
Remember to be patient as well – It won't happen overnight.
Why is my potty-trained dog now having accidents in the house?
Your dog may have accidents in the house for the following reasons:
Over excitement. If you have just arrived home your dog may get over excited and have an accident inside.
Change of scenery. If you are not at your usual home, perhaps on holidays and your dog has gone potty inside it could be the change of surrounds and your dog just doesn't know where they should go.
Change of schedule: Dog's love routine and if you were working from home and now you are going into the office everyday this could stress your dog out and create behavioural issues.
Fear / Anxiety. If you dog is not comfortable going outside and is scared of outside noises speak to your vet about ways to reduce this anxiety and fear behaviour.
Medical Issues: If your dog just cannot hold their bladder speak to your vet about potential reasons for loss of bladder control such as urinary infections, bladder stones etc.
Most common potty-training issues and how to fix them
Some of the most common potty-training issues include:
Your pup continues to go in the same spot inside all the time. This is likely because they have gone once and now it smells appealing to them. Make sure you thoroughly clean up any accidents in the home. You can purchase a spray from a dog store to assist with deterrence or just use vinegar and water to make sure the area is thoroughly cleaned.
Accidents when excited: When you first come home, and your pup is overjoyed to see you they may have an accident. This is very common – try not to excite them too much when you come in the door and take them outside immediately so they can go potty. Remember to praise the good behaviour when they hold it until they are outside!
Why should you avoid potty pads?
Some people love the idea of puppy pads because it's easier to clean up – you lay the pad on the floor and then change the pad when the dog has used it. However potty pads can create a false sense of where the dog should be going potty and actually delay the potty training process. If you are laying down pads inside the house you are actually encouraging your dog to urinate and defecate inside.
References
https://dogcoachingacademy.com/what-age-should-a-puppy-be-toilet-trained/
https://www.thepuppyacademy.com/blog/2020/2/17/potty-training-your-puppy-tips-for-new-owners