We may earn commission from qualifying purchases at no extra cost to you.
Learn more
If you have small children, you might feel a little apprehensive about acquiring new pets, which is understandable. Dogs especially can be a source of joy but can represent an added responsibility as well. However, a dog can be a great addition to your family, as caring for them could teach kids (and adults) many things. If you take the time to consider which dog breeds match your lifestyle the best, you will be able to find the perfect companion for you and your loved ones. In this article, you will learn about some of the cutest dog breeds that can fit into any family. Besides being adorable, these four-legged pups are also very affectionate and easy to train.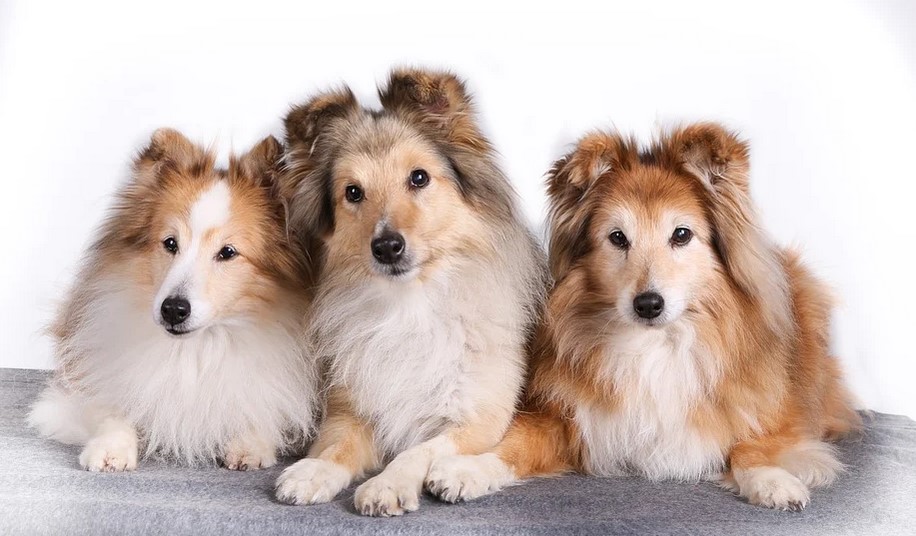 Beagle
Beagles are one of the best choices for families with small kids living in apartments. These pups love to snoop around, but their movement is pretty much limited to this activity and maybe the occasional walk around the block. Plus, the small space will allow them to find companionship whenever they feel lonely. This is bound to happen as Beagles are only happy if they are in the same room as people or other pets are. Even if you don't give them active attention, they will be by your side and brighten your day with their adorable faces. Although their stubborn nature may get Beagles into trouble during practice, with the proper technique and an early beginning, you will be able to train them adequately.
Pug
If you have a busy family who loves dogs but isn't always available to play or cuddle with them, Pugs might just be the perfect choice for you. Whether you are walking to the park or taking them on long rides in a car, they will be happy to go with you. Even if no one can give them attention for some hours, as long as they know that there will be someone to care for them at the end of the day, Pugs won't make much fuss. They rarely get lonely and if they do, they can be easily appeased with a couple of affectionate cuddles. Unlike some other dogs, Pugs love a basic grooming routine and will even expect evening brushing. They make for the perfect breed if you want to teach your children about the responsibilities of taking care of a dog.
Maltese
These cute fluffies can be happy with an active family who loves doing everything with their pets. Maltese enjoy running after a ball in the park as much as cuddling in anyone's lap. One of their best characteristics is their friendly and easygoing nature, which makes these pups an ideal companion for small children and other pets in your home. by promising them their favorite treats, you can all take turns to teach your Maltese good behavior and tricks. Although it's more fun to do this in an open space, your puppy won't mind if you only have a small apartment available. If you need your pup to be quiet and out of your space for a little bit, they will be happy to oblige you, as long as you play with them actively beforehand.
Cockapoo 
Cockapoo is a gentle and friendly dog breed that loves to give and receive affection. Whether it's by climbing into your lap or jumping on you, when these pups are happy to be around you, they will definitely show it. Because these dogs have so much energy, they can play with your kids all day long, including the small ones. With the proper socialization and training process in their early life, Cockapoos can become the best-behaved dogs you ever encounter. The certified trainers at Pride and Prejudoodles can give a little more insight into the importance of the early socialization process of a puppy. After all, a well-adjusted dog is a much happier companion and because of this, they will have even more love to give.
Collie
This fluffy companion has as much love to share with your family as a dog possibly can. Collies are always very gentle and protective and are especially careful with small children or pets. Although they can intuitively feel and learn the basics of good behavior, they are smart enough to be trained to obey more complicated commands as well. Through adequate training, Collies can acquire more sophisticated manners and become much more than a play buddy. And that is to say something; this breed is well known for its playful nature, both with kids and adults. In fact, they would rather be around you wherever you go than be left alone in a home. Because of this, these pups will be the happiest living with a large family, so they can always find someone to play with.
Golden Retriever
Golden retrievers are one of the most popular choices for families living in larger homes. With their love for activity and children, they only need lots of running space and an abundance of nutritious food to make them happy. Of course, some cuddling will be required as well, but only if you are feeling up to it. As Golden retrievers are very good at attuning to human emotions, they will be at your side at both the good and the bad times. Whether anyone in your family needs cheering up or sharing some joy, this dog will be happy to participate. Goldies are also generally easy to train and have a healthy constitution so with them, your family is sure to have an intelligent little companion for many years to come.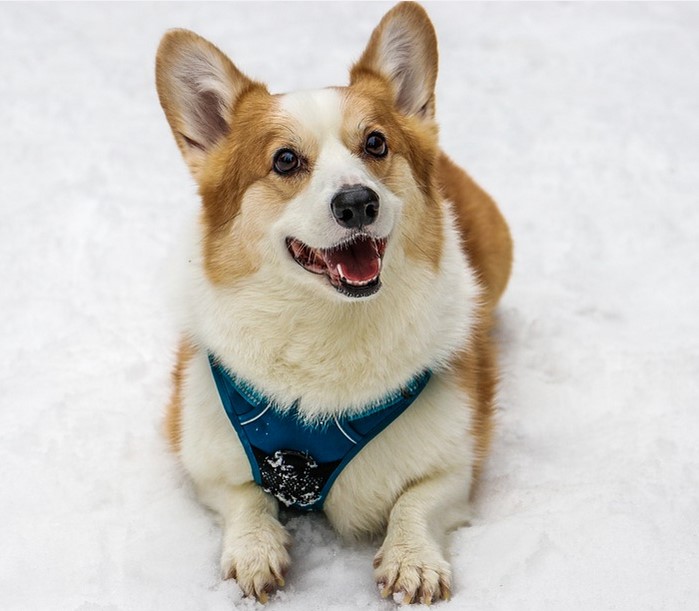 Hopefully, this article will help you to find your new furry friend. Before deciding to adopt a certain dog breed, make sure you have all the information about their needs. If you feel that you and your family will be able to provide everything for the dog you have selected, look around for available breeders in your area. It's a good idea to find a breeder as close to you as possible because all of you will need to visit the pup a couple of times before you take them home. Once the dog feels comfortable with everyone, you will get to take them home and begin your new family adventure.