We may earn commission from qualifying purchases at no extra cost to you.
Learn more
Benefits of X-Rays for Dogs
It is often said that dogs are a human's best friend, companion, and part of the family. Dogs can add an incredible amount of happiness to our lives, and all you want as the pet owner is to see them be happy and healthy. You want them to be able to run around, play fetch, go on walks, cuddle, eat, and greet you at the door when you get home from a long day.
Unexpected events can happen. Your dog may fall down the stairs, develop a limp that does not go away, cough often or have trouble breathing, get attacked by another animal,
or consume a toy or other item that should not be eaten.
When these unexpected events happen and your dog is sick and unhappy, you cannot help but feel a sense of sadness as well. You want your dog to be back to its normal, happy self.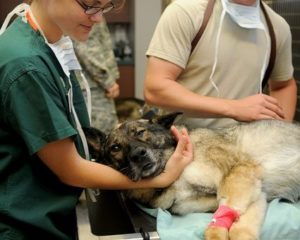 Just as humans need to care for their own personal health and well-being, pet owners must monitor the health and well-being of their dogs. This is why X-rays are a helpful and safe part of treatment for your pet. This investment in your pet's health could not only save their life, but it can increase happiness for both you and your pet.
BASICS
Veterinarians use X-ray imaging regularly as a safe way to diagnose ailments and monitor the progress of treatment for dogs. X-rays are convenient because they can be done at most veterinarian offices, animal hospitals, and emergency animal clinics. A vet is able to obtain the  X-ray scans, analyze them, determine if there is an issue, and then figure out what the course of treatment should be.
The low level of radiation in the X-Rays is not dangerous, especially since X-rays are not given to dogs on a regular basis. X-rays are only taken if needed; they are not done every time you take your dog in for a check-up.
After 45 days of pregnancy, x-rays can also be used to get an accurate count of how many puppies your dog will have.
Vets understand that it is their role to limit the amount of radiation exposure your pet receives as much as possible. Truthfully, your dog will encounter significantly more  radiation from water, food, and the environment. Considering all of these factors, x-ray imaging is quick, low exposure to radiation. Your pet will not suffer from any long term health issues due to the radiation exposure of X-rays.
X-RAY IMAGING & TYPES
Dog X-rays are often abdominal, chest, or dental. They can sometimes be more specialized as well, and vets are able to obtain images for most areas of the K-9 body. For example, the machine may only focus on the dog's hip if that is the area of concern.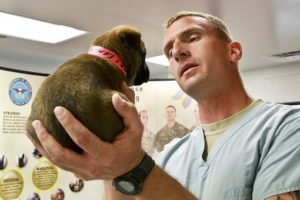 Instead of X-rays, a dog may be given an MRI, ultrasound, or CT scan. The X-ray is able to produce black and white images that focus primarily on bodily structures, such as bones and locations of organs. CT scans, MRIs, and ultrasounds focus more on soft tissues, including internal organs. In other words, X-Rays can locate structural issues while CT scans and MRIs can help diagnose more internal complications.
WHAT X-RAYS CAN DIAGNOSE
As a pet owner, it can be hard to determine if your animal needs to go to the vet or if the issue will simply resolve on its own. If you suspect that your dog has a broken bone or fracture, a dental issue, arthritis, pneumonia, an obstruction or blockage, a tumor, or is pregnant, it is suggested that you bring your pet to your local animal hospital or veterinarian office for an examination and X-ray. X-rays are able to diagnose most of these ailments quickly and efficiently, and your dog will be on the path to feeling better very soon.
Broken Bones and Fractures
X-Rays are most commonly used to identify broken bones or fractures. The X-Ray can create clear images, just as it does for humans, and the vet can determine if there is a broken bone or fracture. They can also then determine next steps for treatment, including casting or surgery.
Dental
Another common purpose for dog x-rays is dental use. X-rays can identify oral issues or complications that your dog has. your dog may need to be put to sleep for this to ensure that they stay still and do not harm the x-ray technicians while their hands are in the dog's mouth. The X rays can determine if teeth need to be extracted or if an issue can be resolved through a teeth cleaning.
Arthritis
Arthritis is also very common in K-9s, and it can be diagnosed through a combination of a physical exam and analyzing the dog's medical history. X-Rays can be used to monitor the progression of the disease and recognize areas of need. For example, X-Rays can show changes in joints, cartilage, and bone, and they can also show if bones and tissues have calcified. Overall, the X-Rays can provide vets with a more in-depth picture of what is happening internally, and this will ultimately decrease pain for your pet.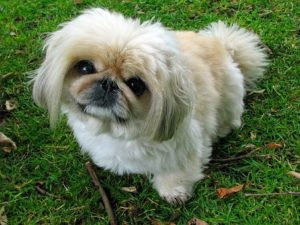 Pneumonia
Chest and lung X-Rays can help diagnose another common disease in dogs – bacterial pneumonia. X-Rays allow vets to see inflammation and fluid in the lungs and airway, and they can then prescribe the proper antibiotic.
Obstructions and Blockages
If it is suspected that a dog has an obstruction or blockage, including a swallowed item, an X Ray can allow a vet to locate the obstruction immediately. An X-Ray can also be used to diagnose intestinal tract issues like ulcers and polyps. From there, the vet is able to create treatment plans for removal or repair.
Tumors
Like obstructions and blockages, tumors can also be located immediately through X-Rays. Vets may even be able to identify if the tumor is benign or malignant, and the treatment plan can be made accordingly.
Pregnancy
Ultrasounds are typically used as the first step in determining pregnancy. Pregnancy can be declared approximately 28 days post-mating. On day 45 of the pregnancy cycle, X-Rays can detect the skeletons of the puppies and determine the number of pups in the litter. After the pups are born, X-Rays can also determine if any pups remain in uterus.
DIFFICULTIES WITH X-RAYS & ALTERNATIVE TECHNIQUES
Like most medical imaging, X-rays are not always 100 percent correct. Not everything can be seen, and the vet may not be able to come up with a diagnosis from an X-ray. X-rays are great for  identifying issues with bones, but there can be complications when it comes to diagnosing and locating ailments that have to do with organs and soft tissues. Therefore, it is possible that your pet may have x-rays as a primary treatment and then need CT scans or an MRI after because those two scans can provide more information and more visual clarity of soft tissues and organs.
WHAT X-RAYS CAN'T DIAGNOSE
Sometimes vets use a chemical to make your dog's inner organs easier to see on an X-ray. X-rays are not good at identifying some tumors because the color may be hidden by tissue. Plastic objects may also get overlooked because clear plastic has no color in an X-ray image. Other areas that are not easily analyzed are: the brain, inner parts of the heart, lungs, bladder, some joints, and some organs in the abdomen.
WHAT TO EXPECT BEFORE, DURING, AND AFTER THE X-RAYS
The day for your dog's X-ray has arrived. It may be an overwhelming day for you and your pet, but here are some helpful tips to get through the day: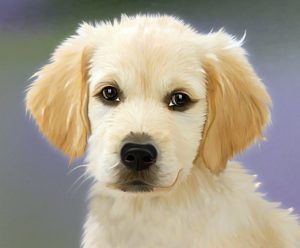 Before
Preparation before a dog X-ray is usually minimal. During the preparation process, you should focus on keeping your pet comfortable and providing the care that you always do.  The most difficult part of the preparation will be physically getting your dog to the vet. If you live close enough and if the dog is physically able, you could potentially walk your dog to the vet's office or animal hospital. But depending upon the type of X-ray and treatment that is provided, the dog may not be able to walk home. Therefore, it is recommended that you have a  transportation plan for you and your pet in place, such as you driving a vehicle or getting a ride from a family member or friend.
If the x-ray is attempting to identify tumors or intestinal tract issues, like ulcers and polyps, the dog may need to consume a barium mixture before the scans are taken. You can pick up the barium mixture from your local vet or animal hospital before the day of the x-ray. The container will provide directions of how to administer the liquid to your pet, and the local animal hospital or vet will be able to answer any questions you have as well. Traditionally, the mixture needs to be consumed the day before and your pet is not able to eat on the day of the X-ray before the xray is taken.
During
After you arrive at the animal hospital or vet's office, the ball is in their court and you will not need to do much. You will feel a strong sense of urgency and great desire to be there for your pet and help them, but you are helping your pet by simply making sure that these scans are getting done.
Most dogs do not need to be sedated or need anesthesia for their x-rays.
Dogs usually need sedation or anesthesia if they will not be able to hold still for the type of scans that are needed,
or if multiple scans are needed and it is going to take a longer amount of time. It is possible that the vet may let you be in the exam room while they are administering the anesthetic to your pet, but that is the vet's choice. If they do allow you to be in the room, you may be asked to hold the dog down or help the dog maintain a certain position. If you are not allowed to enter the exam room, you will simply wait in the waiting room until the scans are complete.
If your dog does not need to be sedated, the dog will most likely lay on its stomach, side, or back. An x-ray technician may hold your dog or move them into different positions during the scans, but none of these positions will harm your dog. The vets and x-ray technicians have the best interest of your pet at heart, and they will not do anything to intentionally harm your pet.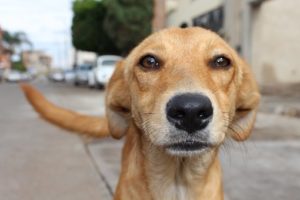 After
After the scans are complete, your vet will analyze them and come up with a treatment plan. The vet will usually be able to give you the information on the day of the scan, but they may ask you to come back another day in the very near future in order to discuss the scans. While it is unlikely, the vet may send the scans to a specialist for review.
As the pet owner, it is important for you to recognize that you have rights. You have the right to see the scans and discuss them with your pet's medical professional, but you do not have the right to keep the scans. The scans are a part of your dog's medical health records, and therefore they belong to the vet or animal hospital where the scans took place. You may ask for a copy of the scans, but you will most likely need to pay for them.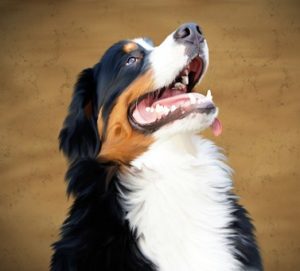 If your pet received sedation or an anesthetic, it may take time for the medication to wear off. While the dog may be awake after the scans, but the dog may not feel or act how they normally do. They may seem tired or lethargic, and they may not be as social as they usually are. This is typical, and the dog will be back to normal within hours of the scans being complete.  When you get home from the vet's office or animal hospital, it is important to follow any aftercare steps that were provided to you by the vet. The dog may need medicine or may have restrictions, such as not getting a cast wet or a need to rest. If you have any questions or concerns about your pet's medical treatment, you should contact the provider of the x-ray and they will be  happy to assist you.
COST
The cost of X-rays may deter pet owners from seeking treatment. Costs range anywhere from $80-$400. There is significant variation due to type of X-Ray, use of sedatives or anesthesia, size of the dog, pet insurance, and location.
To price an X-ray for your dog, it is best to call several clinics and request X-ray pricing for your dog's specific breed.As the pet owner, you can research and determine if there are more affordable options in your area.
You can contact local veterinarian offices and animal hospitals and ask for an estimate, and if there is a difference between any of the providers you could choose one that is more affordable.  Keep in mind though that the least expensive option is not always the best option for your pet. Many veterinarian offices offer discounts for seniors, students or military personnel, and some even offer discounts for senior dogs. If you have pet insurance, check with your insurance provider to make sure you know what is included.
As the pet owner, you should want your dog to receive the best care, and you do not want your dog to be uncomfortable or in pain during any part of the process. While the cost of x-rays may be overwhelming to you, remember that this in an investment in your dog's health and happiness. You will not regret providing care and treatment for your pet; you will regret if you do not.
Below is a brief synopsis of all of the costs that you may incur:
Office Visit Fee
Because you are spending time at the vet's office and will want to have access to the veterinarian, you will need to pay the standard $45-$100 for the office visit. X-rays tend to be cheaper at your veterinarian's office than an emergency animal hospital.
Type
A traditional x-ray will be cheaper than an MRI or CT scan. Price depends on how many images are required, whether film or digital pictures are taken. Sometimes an MRI or CT scan is needed in order to create clear images of internal organs, but an X-ray could be a great first cost effective step in a diagnostic plan.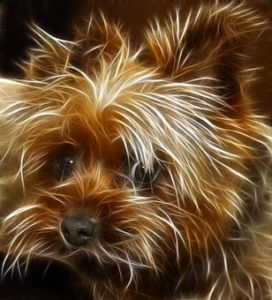 Sedation and Size
It will be more expensive if your pet needs an anesthetic. Size of the dog also plays a role in this. A larger, heavier dog will require more medicine than a small, light-weight dog. For example, a 70-pound golden retriever will require much more medicine than an eight-pound chihuahua. The more medication that is administered, the more it will cost. It is going to cost more for the anesthetic for the golden retriever than the chihuahua because the golden is approximately nine times larger than the chihuahua.
Pet Insurance
If your dog has insurance, the cost of the x-ray may decrease. Pet insurance traditionally costs $30 to $60 per month. The current rate for Nationwide's pet insurance policy is $35/month, and you are able to choose any vet. Insurance can be helpful if x-rays are needed because the insurance policy should cover a portion of the fees.
Location
If the scans are done at an animal hospital, especially in the case of an emergency, the X-rays will be more expensive. X-ray scans are traditionally less expensive at a vet's office because they are  typically planned ahead of time.
Important things to know about Dog X-rays
X-rays rely on the different densities of the dog's body to create images with 2 colors (white, black), and shades of gray outlining your pet's inner tissue and organs.
Your dog will be put on a table and the X-ray machine will target the area where symptoms are reported on your dog's body.
Before the X-ray, be sure to remove your dog's collar and tags. Your pup won't be harmed by the X-ray machine, which uses low-level radiation — not harmful in small doses. X-rays are generally considered to be perfectly safe and virtually every grown dog will have an x-ray at least once in their life. X-rays do emit radiation which is known to cause changes to chromosomes. These changes can lead to cancer or other serious health conditions. However, the amount of radiation in a regular x-ray is only 18% of all of the radiation that your dog will be exposed to in their lifetimes.
Some X-rays are digital and use no radiation at all, but ask your veterinarian for the options available.
When using X-rays, veterinarians should take at least two images from different angles because sometimes the root of the problem can be hidden. The second image should be taken at a 90-degree interval from the first image.
If your dog gets stressed, angry, or won't sit still, you might consider having him sedated to help him relax and prevent blurry images and wasted time. Sedatives are usually not needed if your fur-baby is able to sit still and follow directions.

CONCLUSIONS
Overall, an X-Ray can be highly beneficial in your dog's medical treatment plan. While it may be unexpected, expensive, nerve-wracking, and more than you bargained for, you as the owner will have peace of mind knowing that you did your part as their advocate. Dogs cannot speak up for themselves, but your dog will be be happy, healthy, and get the care that they need because you invested in their health and well-being with an X-ray.