We may earn commission from qualifying purchases at no extra cost to you.
Learn more
Breed Information
A Shih Tzu-Chihuahua mix is a recent hybrid breed that is also known as a Shichi or Chi Tzu. This breed comes from one of the parents being a Chihuahua and the other being a Shih-Tzu.
Where did the Shichi originate from?
The Shichi is a designer breed, meaning that much like Goldendoodles and Labradoodles, there is not a thorough historical background nor is there an origin story. The best suggestion is that the Shichi began in the last twenty to thirty years, and most likely originates in the U.S.
Who is the Shih Tzu-Chihuahua mix right for?
The Shichi is the perfect dog for just about anyone, they're very manageable. A shichi does not require a large yard, so if you are thinking about one and currently live in a small apartment, small spaces are definitely okay for them! The shichi is not an outdoor dog, they are too small and fragile to be outside for a long amount of time. They do need attention and would be an ideal fit for a family or someone who spends a good part of the day at home. Even though a shichi makes a great family dog, very young children can easily accidentally harm a shichi because they are so small and fragile. It is not definitively known whether or not the shichi is actually a true hypoallergenic dog, however, they do not shed alot and when they do it is very minimal.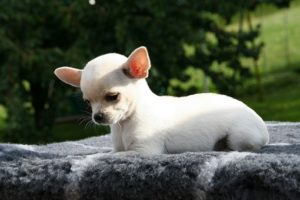 Shichi Appearance and Physical Features
The shichi can have a few different physical features and appearance depending on which parent breed it takes after.
Hair can be either short
, if one of the parents is a short-haired chihuahua, or long due to the other parent being a shih tzu. If both parents have long hair, shih tzu and a long-haired chihuahua, then the shichi could likely end up with long hair. Ears are another feature that is dependent on the parent breed. Shichi's could have either floppy ears from the shih tzu side, or ears that stick straight up like the chihuahua. Coat color is another fun mix, a shichi can inherit colors from both types of dogs or just one. Many shichi owners have pups that boast coat colors exactly identical to the common shih tzu coat colors (black, white, brindle, liver & white, light brown, liver, dark brown, black & white, blue, and gold), some have a shichi that has an identical chihuahua coat color (black, white, fawn, chocolate, cream, and gold) and then there are those pups that have a mix of coloring from both parents. Shichi's are very small, and fragile dogs that weigh between three to seven pounds. Other features such as their snout, eyes, body, and tail, are all determined by what their parents look like. If a chihuahua with a longer snout is bred with a shih tzu with a very blunt snout, the pup can end up with something in the middle or it can be very short or long. If you are looking for particular features in a shichi, it would do some good to check out the parents as well.
Shichi Temperament and Personality
The shichi temperament, like all dogs, can change or depend on the owner. Common descriptions of the average shichi do note that the shichi is loyal, gentle, and has a fun/playful demeanor. Much like chihuahua's, a shichi can be overly cautious of strangers/people who are not loved ones, however if they are familiarized with enough people, they will be just fine. The shichi is considered an active dog, but they do not need lengthy walks or playtime. Shichi's do become excited very easily and this can play into the amount of attention they need. Like other small or toy dogs, a shichi can become bratty if it does not get enough attention and can result in destructive behavior such as ripping at shoes or soft items. AS long as you provide enough attention to a shichi, they should be just fine.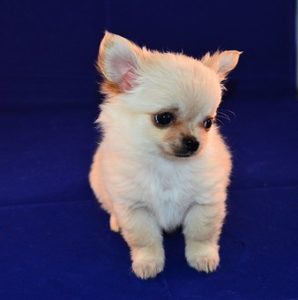 Shichi Training Tips
When it comes to toy/small dogs, some parts of training can be demanding, difficult, and frustrating. With smaller dogs, housebreaking seems to be the common, difficult portion of training. Housebreaking is difficult partly because small dogs can tend to be extremely stubborn and refuse to learn. Shichi's can be a combination of stubbornness and intelligence which can be beneficial or not for training. Early training and socializing are two tips that can help make things a bit easier. When you first get your shichi, establishing things like a place for them, taking them outside after meals/water, where they are allowed and where they are not, can help ease the training process. The sooner they understand the housebreaking rules, the faster they will catch on.
Socializing any pup early on can help with a number of things.
If you socialize your shichi early with specific environments, this can eliminate things such as fear or anxiety of children, other household animals such as cats, birds, and dogs, strangers or people who do not live with you but often visit, car trips, vet offices, and much more. Socializing is so important to any dog's growth, and there are some key things you can do to help. Taking your shichi to a friendly dog park early on can help familiarize them with many different things. A dog park provides them with the chance to socialize with other dogs, strangers, and sometimes children. Patience is also an important part of training, never force any dog into doing something that clearly makes them uncomfortable or anxious, baby steps are okay!
 Shichi Health Concerns
The Shichi's health issues can be inherited from either or both parents like most dogs. Different health concerns that a shichi could adopt are: Hypoglycemia, obesity, eye ulcers, cataracts, epiphora, and respiratory problems. Hypoglycemia is when a pup had low blood sugar, which can affect their ability to function. Obesity is when your dog's weight is over the recommended weight for their age that is set by the vet, this can be controlled by what food you give your dog, how much, and how often. Obesity is easy to fix with lots of exercise and a healthy diet. Eye ulcers, also known as corneal ulcers, can occur in your pup through either physical trauma or an underlying causes such as infection, epithelial dystrophy (an inherited weakening of the cornea), drying of the cornea due to tear production, or through other illnesses such as diabetes. Cataracts is when an opacity develops in the lens of the eye, many times cataracts does not result in surgery if there is some vision allowed and the rest of the eye is functional. Epiphora is when there is an overabundance in tears from the dog's eyes, this is more of a symptom versus disease or illness. Respiratory problems in dogs can mean many things such as labored breathing, rapid breathing, abnormal panting, and more. Shichi's are most prone to eye problems, so make sure you check with the breeder and find out information on the parent's health. The overall best thing to do is take your pup to the vet yearly to help watch for any signs of health concerns or notify your vet if you have a concern about your pup.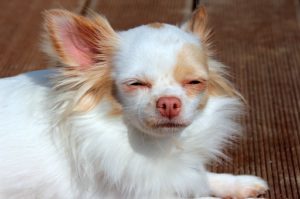 Finding a Shichi Mix Puppy
Since a shichi is a designer breed, you would have to find a specific breeder online. Check breeder's website and social media pages, some may include pricing information and others may ask you to submit a form of interest. Make sure you check out the breeding facility before buying your shichi, you do not want to purchase a shichi from an unkept environment or a puppy mill. Unkept facilities or puppy mills can cause many health problems to a puppy, sometimes both physically and internally. Take your time when choosing a breeder and be sure to ask questions.
Do Shichis need a lot of exercise?
Shichis do not need an extensive amount of exercise, the average healthy amount of exercise for them is about 20 minutes per day. Short walks are good and if the weather isn't cooperative, playing with a soft toy inside will do the trick.
Buy or adopt a rescued Shichi
Buying or adopting is a big question for many pet owners. If you are looking for a shichi that has certain coat colors or maybe specific features you desire, a breeder might be an ideal option. Adoption is always excellent, there are so many dogs of many different breeds that need  homes. If you aren't picky about your shichi's appearance and just want to give a rescued shichi a home, check out puppyfinder.com.
How much does a Shichi cost?
The price of a shichi depends on what breeder or rescue you go through. The average range of the price of a shichi is anywhere from $150.00 to $750.00. If you are concerned about pricing, contact the breeder of interest, sometimes they are flexible and offer payment plans. Adoption or rescue agencies are always going to be less than a breeder, so looking there before going to a breeder is a good option.
Raising a ShiChi
Many shichi owners rave about their shichi, citing that they are fun, loyal, playful and they love having them as a dog. Raising a shichi, just like any dog, can have its challenging moments, but patience is key for both you and your pup.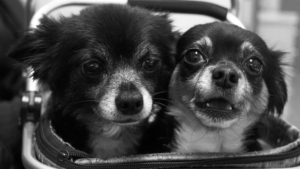 Products and Accessories for your ShiChi 
Fun & Interesting Facts About the Shichi
The Shichi is small, energetic, loyal and protective of their family, a minimal shedder, very affectionate, and playful!
How to Feed Your Shichi
It is recommended that high-quality kibble is ideal for a shichi. The kibble that is chosen shock have a healthy ratio of protein, fats, and carbs. Cheap brands typically contain fillers which can lead to obesity easily in small dogs. High-quality dog foods are typically ones that note that they are grain-free and contain real meat such as duck or lamb. Shichi's do not require large portions, a recommended amount is 1/2 to 1 cup of high quality food per day divided between two meal times.
Grooming Requirements and Tips
If your shichi has a long coat, clipping their coat can minimize the amount of grooming. A shichi with a clipped coat will usually only have to be brushed once a week, whereas an unclipped coat requires brushing three times a week. Shichi's should be bathed monthly and topical flea medicine should be applied if you choose that version.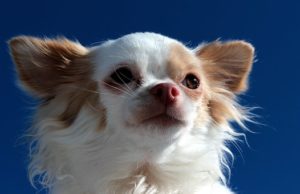 Summary
Overall, Shichi's are a very lovable, playful dog so there is not much to dislike about them! If you take care of them properly, have patience while training, follow-up with yearly vet appointments, you will thoroughly enjoy your time with your Shichi.
Other Similar Shih Tzu Breed Mixes
So perhaps you don't want to settle on a shichi just yet, here are some other Shih Tzu breed mixes to check out and research: Mal-Shi (Maltese and Shih Tzu), Shorkie (Yorkie and Shih Tzu), Shiranian (Shih Tzu and Pomeranian), Shi-Poo (Shih Tzu and Poodle), and Shichon (Shih Tzu and Bichon).