We may earn commission from qualifying purchases at no extra cost to you.
Learn more
We've heard many stories about pets that changed many people's lives and were able to harmoniously adapt to their viability and among their family members. But do you know that snuggling with a little furry creature can improve your mental and physical health? The answer is yes, having a pet cat or dog can ease the feeling of loneliness, help you overcome stress and anxiety, as well as, reducing stress levels. Dogs, for example, have a great ability in comprehending human speech, understanding actual words, bodily actions, facial expressions, and emotions. Friendly pets play a  great role in increasing amusement and exercise, they are a valuable companion to old adults. As for children, having a pet helps them grow as more independent, secure, and active adults. Read through our article to help you consider adoption from among the friendliest dogs breeds.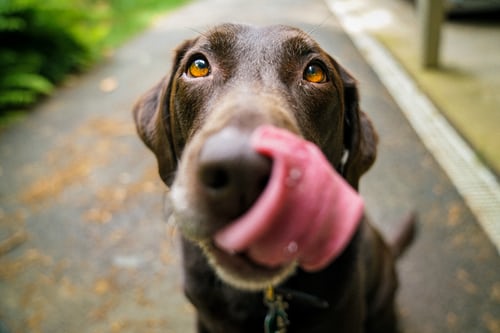 Golden Retriever
When you're thinking of a family dog most of us will visualize a golden retriever for a perfect family picture. A golden retriever's life expectancy is around 10 to 12 years, something you might need to consider if you're planning to have a dog to raise with your children. They are known for their eagerness to please, their loyalty, fun, and active nature, which makes them an easy breed to train. This playful and fun dog is a member of the sporting group of dog breeds, so get ready for an enormous time of activity, exercise, and play. Long daily walks, running around the park, or even chasing a frisbee is definitely his thing. The golden retriever breed is a healthy one, it does not require much grooming , just an occasional bath and a once or twice a week brushing. Golden Retrievers' are among the best breeds for a family dog and a valuable companion.
Irish Setter
Irish Setters are very elegant and handsome dogs. This breed can be a little challenging in its early adolescent age, but with sufficient training, good manners and obedience can be easily implanted. Training an Irish Setter breed requires a lot of determination and patience, in order to control their clownish and impulsive nature since they're hunting dogs. Harshness is not the right attitude with this breed, since they're very sensitive and emotional, you might need to find a dog breeder, they will recommend what's right for you, among all the three-setters breed. They are very sociable and are friends with other animals as well as humans too. The Irish Setter breed is characterized by long memory, never forgetting whether good or bad habits or treatment, once they learn something it is hard to break or rectify. When getting adequate training of obedience and exercise, an Irish Setter becomes noble, aristocratic, and a distinguished dog.
Labrador Retriever
Generally, Labrador Retrievers are an exceptional breed for a family dog, they have an eagerness for hard work, exercise, and activeness. They are recognized by their expressive eyes, long ears, and large heads. Labradors make great companions to children and other pets, they have a very cheerful and playful nature. Labs require training and extensive exercise at an early age, or else you will find them dragging their owner down the road with nothing to stop them. Labradors are well known for their adorable and exuberant traits, which makes them popular to keep. They are very intelligent and smart, their wish to work with humans and their desire to protect family members make them appreciated companions and an exceptionally friendly breed. Labradors must be given toys to control their chewing desire, which can be destructive if not well trained.
*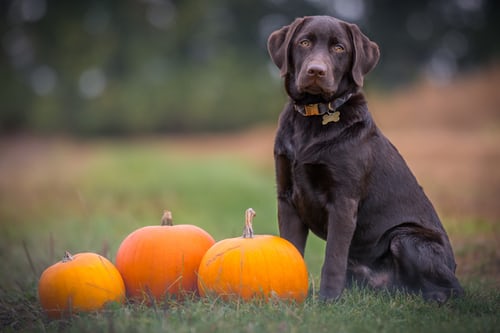 Beagles
Beagles are hound dogs, they are mostly known for rabbit hunting, but they are also described as happy, curious, and active dogs. This breed can be destructive and excessively bark if left alone. They are very cheerful, affectionate, and friendly, they are great companions to children and other pets. Known for its friendly nature you can not depend on a beagle to watch over your house. As hound dogs, their roaming and wandering nature can hardly be controlled, they need to be fenced or leashed most of the time. Since they have a remarkably short coat, they require minimal grooming and an occasional bath is quite enough. Their life expectancy is around 12 years.
Bearded Collie
They are very smart, lovable, and fun. The Bearded Collie was bred in Scotland to herd the sheep, but soon became a popular family dog known for its liveliness and quick wit. The long hair fringe makes them even more adorable and their expressive eyes reflect their cuddling and affectionate nature. Bearded Collies require firm but patient training since they're somehow stubborn and very smart. They can be considered a bit active for younger children, they will start nipping their heels as they run like they do with sheep. Like other herding breeds, Bearded collies are eager to human's company and have a desire to work continuously. Might develop some unpleasant habits, like digging, excessive barking, and chewing if not given adequate training.
Boxer
Boxer breeds tend to have an intimidating appearance, but don't let it fool you they are loyal, affectionate, and love being in the company of people. They have a very intelligent personality that qualifies them to be guarding dogs for families, if they excessively bark then they rather have a good reason to do so. Boxers should be protected from overheating as well as cold weather, this is because of their short coat. They are very energetic and require a lot of training and exercise. They are an easy breed to be taken care of in terms of grooming and bathing because of their short coat.
Well, it goes without saying that dogs are the friendliest among most pets. Their active, cuddling, loyal, and affectionate nature makes them great family companions. Dogs breeds are endless, among which you'll be able to find what best suits your needs and likes. They are exceptional friends for children and old adults. People who have pets, especially dogs, have elevated serotonin and dopamine hormone levels, they are likely less suffering from stress, anxiety, and high blood pressure.