We may earn commission from qualifying purchases at no extra cost to you.
Learn more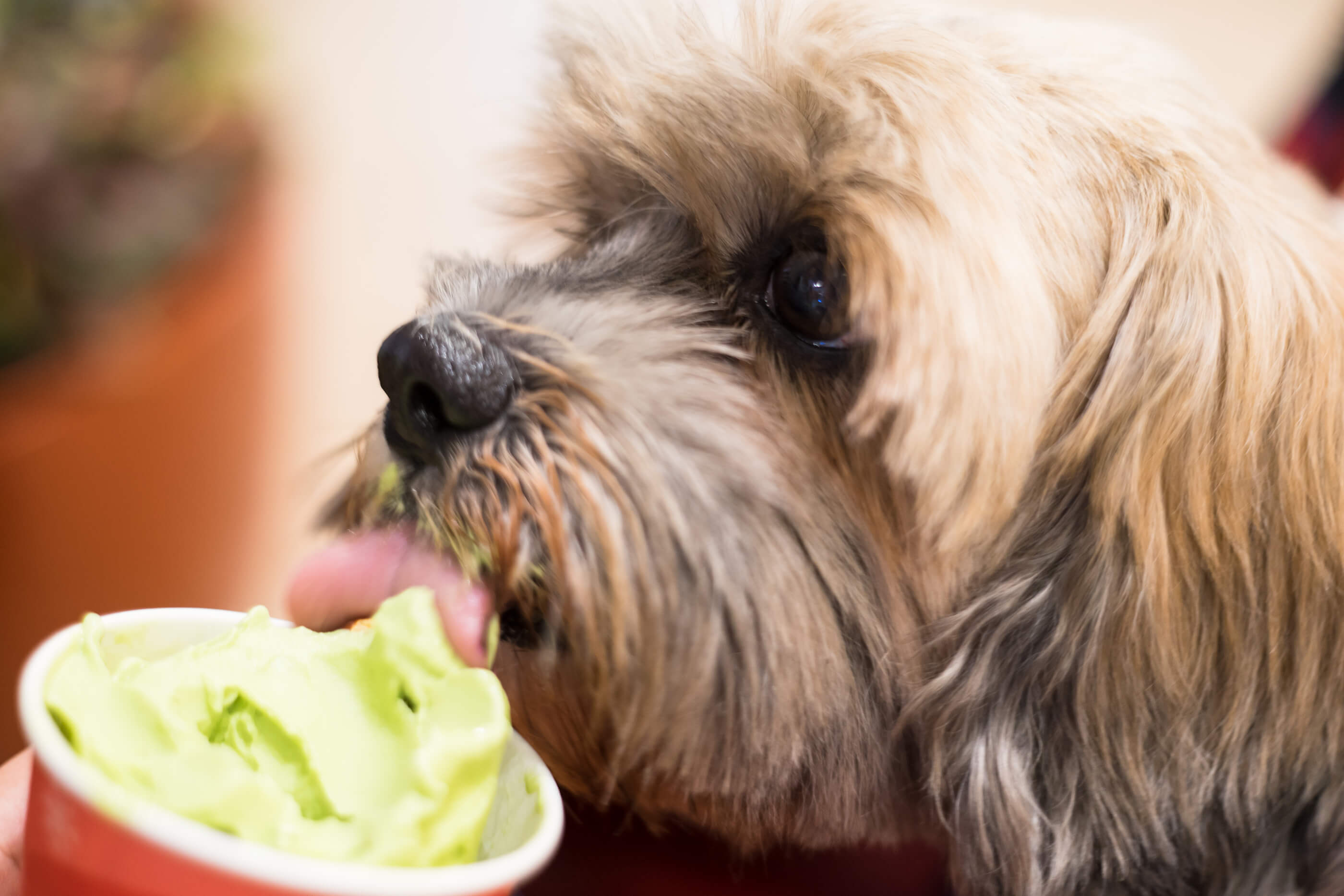 The Shih Tzu is at the top of the list of companion dogs favoured by the commoners and the royalty alike. This adorable dog gives just as much love as they receive. But however much we love them it's always shocking and disgusting to see them devouring poop!
Most owners do not find adorable and worry about their Shih Tzu eating poo (poop/feces). Every breed of dog has its own purpose. While some breeds are for guarding or hunting, your Shih Tzu is strictly a companion.
Their only desire is to be with their human and coming home at the end of the day to receive kisses smelling of dog poop is not the ideal way to be welcomed back by your furry friend.
The
Shih Tzu
has a long and distinguished history. They are on the list of oldest dog breeds, and analysis of bones unearthed in China proves that they have been around since 8,000 B.C. Royal families often kept these regal animals as pets, and different types of writing, art, and paintings found over the years portray just how important these precious animals were to those who owned them.
In fact, it was common knowledge that death was the chosen punishment for anyone caught abusing the palace dogs. So what makes these royal canines opt for poop over puppy food?

Coprophagia
The scientific name for the eating of feces is coprophagia. This behaviour is quite common in dogs, to the dismay of many owners who find their beloved pet eating stools. They may eat only their own excrement, or they may also eat the leavings from other dogs in the home, or around the neighbourhood.
In the vast majority of cases of coprophagia, it is more disgusting for you to witness this type of behaviour than it is to cause actual harm to your Shih Tzu. Wildlife feces can also be a substitute for your dog's own stools if you live in a rural area where it is possible for raccoons, deer, and rabbits to leave droppings behind. This can present a problem for your Shih Tzu if they happen to be consuming feces from an animal with parasites or other diseases present.
Why do dogs eat their poop?
There are numerous theories floating around as to what exactly it is that causes our furry companions to decide upon feces as a meal choice. You may have heard it happens to relieve boredom, used as a way to get attention, or even that a vitamin deficiency is the culprit. The honest answer is that no one knows exactly why he or she does it.

One potential arguement does seem to have a ring of truth to it. Puppies learn their behaviour from watching their mothers, and after birth, it is a compulsive trait to clean their pups. This includes eating both feces and urine in order to keep the nesting area clean.
Young dogs witness this act and may believe it to be acceptable behaviour. Many breeding females engage in coprophagia only when they have young ones with them. At any other time, they would never willingly consume feces. For the majority of puppies, the urge to consume feces generally goes away on its own. With other Shih Tzus, it can be a constant battle to turn their focus onto something a little less gross.
Several different medical conditions could potentially cause your Shih Tzu to turn into a stool-eater. It is essential to have these possibilities ruled out with the help of your vet so that your baby is as healthy as they can be. At the bare minimum, a full physical exam, taken in conjunction with information about the diet your dog consumes, and the appearance and frequency of stools, needs to be done.
Testing for parasites is also an important step in determining if there is a medical reason for the coprophagia. Malnutrition is one cause because feces containing improperly digested food appear more attractive to your pup. Your Shih Tzu needs a high-quality diet with the proper amounts of protein, carbohydrates, vitamins, and minerals for optimum health during the various life stages.
Shih Tzu eating poo
While they are certainly not the only breed of dog to engage in this behaviour, coprophagia is very common and prevalent in Shih Tzus. In fact, adults of many miniature and toy breeds consume stools. On average, the males seem to be a little less likely to eat poo than their female counterparts are.
Even though the male pups may eat stools as puppies, they tend to lose interest more quickly as they grow. One of the easiest ways to make sure the practice either doesn't have a chance to start, or becomes a thing of the past quickly, is to make sure your Shih Tzu has no access to feces.
This includes keeping their potty areas clean if your pup roams free in the yard, or walking them on a leash to do their business. Cleaning up messes right away will give help to ensure that your pup focuses their curiosity in a different direction.

How to stop dogs from eating poop: Home remedies
Everyone you ask will have a different opinion on the best way to resolve your Shih Tzu's coprophagia. What works for one dog will not automatically work for another, so it may take a bit of trial and error to find the best solution for you and your pup.
Since you are probably not going to be with your dog 24/7, keeping the potty area clean may not always be feasible unless you are home. Therefore, what you want is a remedy that will deter them to steer clear whether you are around or not.
Shih Tzu owners who use the "baiting" technique have found plenty of success. This simply requires you to put some ingredient on the stools that will cause your dog to think twice about going back for more. While it is hard for humans to accept that poo can be tasty, the aim is to make it as unappealing as possible. Popular choices for this method can include things you probably already have in your pantry, such as hot sauce, blackpepper, or chili peppers.
Keep in mind that scouring the internet for an answer may not be the best decision without consulting your vet. Many times, I have seen recommendations to
sprinkle items such as onion or garlic powder over stools
. Both of these common kitchen staples can lead to anemia from damaged red blood cells, due to the N-propyl disulfide they contain.
Commercial anti-chew sprays contain a bitter apple taste that many have found effective as well. The theory is that your pup will go to consume feces and get an unpleasant taste instead. Some people have said they only had to do this one time.
Yet other owners with stubborn dogs have said it took some persistence. Like all dogs, Shih Tzus have long memories, and once they have gotten a taste of something they do not like, it may never be a problem again. As the memory fades, you may have to repeat the baiting in six months or a year, depending on your pup.
Changing your dog's diet may also resolve the problem. The better the quality of the food you can afford, the better the ingredients it contains. Look for ones with no fillers, preservatives, artificial flavours, or other undesirable additives. If your pup is willing to experiment, there are several human foods you can try adding in the food bowl, or even giving as a treat. The ones rumoured to work the best are Brussels sprouts, broccoli, pineapple, and cabbage.
Best coprophagia deterrent
When it comes right down to it, the best medicine in this case is the preventative kind. Stopping the problem before it starts will make life easier all around for both you and your Shih Tzu. It can be quite embarrassing for you if your dinner guests catch sight of your cute pup eating poo. Some basic obedience training can also be of assistance. Commands such as "Drop", or "Leave it" may be all the prodding your pup needs as long as you catch them in the act of committing the crime. Understanding basic commands like these can also potentially save your Shih Tzu's life if they were able to grab a chicken bone, or any other item that could be fatal if swallowed.

Give your Shih Tzu lots of love and attention whenever you are together. Offer many different options for toys and ways to keep them entertained. Keep up a regular grooming and bathing schedule, and take the time to clean up messes right away. Feed them the best possible food, and ensure that your vet sees them regularly. Use positive reinforcement whenever it is appropriate. Invest some of yourself into making sure that you and your Shih Tzu have a wonderful relationship built on mutual love, trust, and respect for each other.