We may earn commission from qualifying purchases at no extra cost to you.
Learn more
Do you really need a PetSafe Stubborn Dog In Ground Fence? Imagine this: you let your dog out into your backyard to run around, play with his toys, and use the bathroom. You have to take a phone call for work, but you are sure that he will be fine out there on his own because you have a sturdy wooden fence that runs around the backyard. What could go wrong?
Maybe the latch on your fence's gate is broken. Maybe your dog is big enough that he can jump and climb right over it. Maybe your pooch is great at digging holes and is able to burrow his way under the fence. Whatever it is, your pup is able to escape from his fenced enclosure.
Woods behind your backyard? He runs into a wild animal that is not nearly as friendly as he is. A lake? His swimming skills are not as strong as you would hope. Angry neighbors next door? They do not appreciate having your furry friend swinging by to say hi.
Let's face it. There are all sorts of things that could go wrong with a traditional wooden fence. You love your pup and want him to be as safe as possible, and your backyard should be somewhere safe for him to run and play to his heart's content. That means you need a smart solution to your dog's possible escapes.
So, you decided to look into invisible fences, a popular option. But the market has all sorts of different choices, each one meeting different needs. You have to be smart and really shop around to find the right invisible fence for you. Here, we will go over one of the options on the market in depth so that you can evaluate whether or not it is the right invisible fence for you.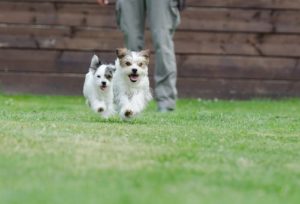 Product name
The invisible fence that is being reviewed in this article is the PetSafe Stubborn Dog In-Ground Fence.
It is described as a radio fence containment system for your pooch. It costs less than a conventional fence would to install. With proper training, it is supposed to be a particularly effective solution for containment, even if your dog is stubborn and notoriously difficult to train.
Why is this product here?
We are reviewing the PetSafe Stubborn Dog In-Ground Fence because it is one of the invisible fence options on the market targeted specifically at stubborn dogs.
Specifications
This system, like all invisible fence systems, is not ideal for a very young puppy. Wait until your pup is six months at the earliest or a year old at the latest to begin using an invisible fence system with them, including this product.
The PetSafe Stubborn Dog In-Ground Fence is a fit for your dog as long as he weighs a minimum of 8 pounds. In terms of neck size, this invisible fence system will work for a neck size anywhere between 6 inches and 28 inches around.
For your furry friend's safety, the computerized collar is waterproof. It uses a 9-volt alkaline battery. The transmitter comes with a power adapter.
The basic kit comes with 500 feet of wire, enough to give your pooch 1/3 of an acre of space to run and play. If you decide that you want to expand the area, you just have to purchase more wire. You can get the space contained up to 25 acres if you do so.
In terms of purchasing extra wire, the PetSafe Stubborn Dog In-Ground Fence functions with 14-gauge to 20-gauge copper insulated wire.
The kit comes with just one computerized collar, but if you purchase other PetSafe computerized collars, then you can have an unlimited number of furry friends contained with the invisible fence.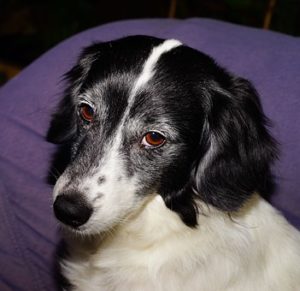 Check carefully because…
While the PetSafe Stubborn Dog In-Ground Fence technically works with any dog 8 pounds or larger, it is not recommended for smaller dogs. The manufacturer suggests only using this product with pups that weigh 30 pounds or more.
It is only designed to be used with 110 voltage in the United States, not the 220 voltage common in other countries.
The MUST know, true facts about the PetSafe Stubborn Dog In-Ground Fence
You should install the wire underground for it to work properly. With a shovel or trowel, you can dig a small trench just a few inches deep and run the wire through it. Then, cover up the wire with the dirt, filling the trench again.
Keep in mind that it will technically work above-ground as well, such as attached to an existing fence. However, that leaves the wire vulnerable to the elements and to animals that may want to gnaw on it. It is not recommended that you attach it to a metal fence, because metal has the potential to interfere with the functionality of the wire, especially in inclement weather. If you want to install it above-ground and not attached to a fence, then you should purchase yard staples to hold it down and make sure that none of the yard staples splice the wire.
How it works: the wire connects to the transmitter, so it then emits a signal. Any time your dog, wearing the computerized collar, gets too close to the underground wire, his collar will know and will then emit a sound, vibration, or shock depending on the level of correction you select. This notifies your pup that he is approaching the fence and needs to go back.
The computerized collar runs on batteries. The transmitter, on the other hand, plugs into a wall outlet. There is no battery option for it. Keep in mind that the transmitter, unlike the computerized collar, is not waterproof, so it should be kept inside, such as in your garage.
You need to be prepared to take the time to train your pooch so that he understands the system. Usually, this means walking your dog around with a fence and using some treats as a reward when he returns after a shock. You can also hire a trainer if you do not want to put the time into teaching your pup the system on your own, but keep in mind that the trade-off is between time and money.
The effectiveness of the PetSafe Stubborn Dog In-Ground Fence, like any invisible fence system, depends on the nature of your pup. Because it only shocks leading up to escape, some dogs will want to escape so badly that they would rather just take the shock and then keep running. If that sounds like your pooch, then this product might not be right for you. Instead, you might want something that shocks multiple times on a cycle after escape or something other than an invisible fence.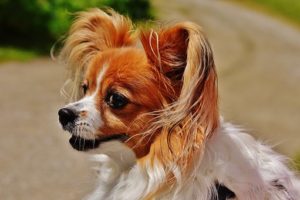 What to watch out for with this product
Many owners have said that the collar it comes with is small and might not be as sturdy as you would like it to be. Others say that the receiver part of the computerized collar is clunky, large, and heavy, so it could be uncomfortable for dogs that are on the smaller side.
Some bigger dogs, according to their owners, were not as responsive to the shocks, even at the highest level of containment. However, that depends on the dog because others found that it worked just fine for their heavier pup, even at a moderate level of containment.
A common complaint was that the wire included was inadequate, so you may want to fork over some extra cash to buy sturdier wire that is of a better quality.
There have been issues with computerized collars. In some cases, they stop working after a few months, which is disappointing. If you do not want the possibility of having to purchase new collars, then this might not be the right system for you.
If you worry that any part of the product will break, then you can purchase an accessory pack which includes parts that are replaceable for the computerized collar.
Crucial tips
It comes with an instruction manual and a DVD to guide your installation, training, and usage. Be sure to use these resources.
If there is an area of the boundary that you would like to be cancelled out so that it does not shock your pooch, then you can twist the wire. That may also depend on your layout of the wire. The manual explains this in better detail, but it means that it is possible to have, for example, no shock in front of a gate if you want your pup to be able to go in and out of it when you have it open. Remember, of course, that the fence needs to be a complete loop to work properly, both ends connecting to the transmitter.
The computerized collar uses a 9-volt battery to function correctly.
Owners of the PetSafe Stubborn
Dog In-Ground Fence
recommend buying a separate collar and punching holes in it to attach the receiver so that the computerized collar is sturdier and more durable. The computerized collar it comes with is only offered in red, but purchasing your own collar would allow you to customize the color and design of the collar to match your pooch's personality.
Remember that your pooch should only wear the computerized collar when out in the contained area for maximum comfort. This is because the collar must be worn tight enough that the contact points touch your dog's skin, which could feel a little tight for him. The rest of the time, he should wear his original collar.
For the most part, the shocks will only ever startle your pup, not hurt it. But if the shock does hurt your dog, it will not lead to any sort of injury, either long-term or short-term. And ideally, your pooch will not have to be shocked very often once he learns his lesson. If you are concerned about this, talk to your veterinarian and see if this or any invisible fence is the right fit for you and your furry friend.
The vast majority of owners seem to agree that you should purchase your own wire from a home improvement store to be sure that it will not break. There were issues with the included wire being cheap.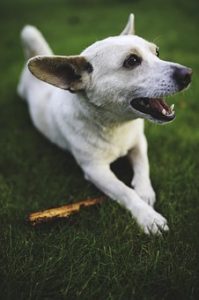 Benefits and features of PetSafe Stubborn Dog In Ground Fence 
The PetSafe Stubborn Dog In-Ground Fence features five different shock intensities for the levels of containment. The system also includes a tone-only option that emits a sound and a vibration option. That way, if your pooch is hard of hearing, there is still the opportunity to stop emitting shocks once he understands how the system works.
No matter what setting you use, the computerized collar will produce a warning tone before administering any sort of shock.
If you train your dog properly, then it is possible that you will not even need to keep using the computerized collar anymore because your dog will learn the boundary and not even want to approach it at all. That depends, of course, on your pup and how he takes to the system and the shocks.
Because it is wire installed in-ground instead of a totally wireless system, you can shape your boundary however you would like it to look instead of being stuck with just a circular range. This means it is customizable to your yard. However, you may need to purchase more wire to get things exactly the way that you would like them to be shaped.
You can set the fence to emit a shock at varying distances from the fence line, depending on how far you want your pooch to be able to roam. The range is changed by a dial on the transmitter. The shortest range is about 3 feet, while the maximum range is about 10 feet.
The computerized collar works with many other PetSafe systems, and the system works with many other PetSafe collars. There are some exceptions, so you may want to talk to customer service before deciding to purchase, but if you already have a PetSafe system or a PetSafe collar, this might be a good option for you.
The computerized collar is waterproof, so your pup will be able to swim with it on if he wants. He will also be able to go out in the rain and roll around in puddles if he enjoys either of those activities.
There is a standard one-year warranty, so you can ask PetSafe to replace parts of the system when they break. Plus, people have said that customer service is incredibly helpful, even though there are no local customer service locations, only the central customer care line.
Problems
Since it is installed in-ground, it is not portable. If your family is constantly on the go and likes to bring your furry friend along for the ride, like on camping trips, then this system will not work for taking your pup from place to place. You cannot bring the transmitter and fence with you anywhere, unlike other options on the market.
The wire included is not the best quality, so you will need to purchase better wire if you want to be confident that it will function correctly.
In a similar manner, the batteries included are not great quality so you should definitely buy your own batteries for the computerized collar.
It is possible that the computerized collar will stop working after a few months, so you might need to purchase another one. That can be a monetary investment that is frustrating for dog owners, especially because you want your fence ideally to work properly for a long time.
Remember that an invisible fence will stop your pooch from going out, but will not stop other creatures from coming in. If you live in an area with a lot of wild animals or other pets that tend to roam, then an invisible fence might not be the best fit for you. It can leave your furry friend feeling cornered if another animal crosses over into the property.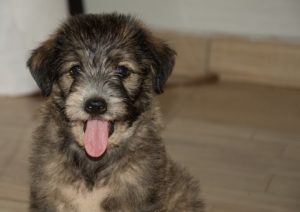 Conclusion
This review has been an overview of all of the pros and cons of the PetSafe Stubborn
Dog In-Ground Fence
. It is just one of the many, many options for invisible fences on the market. To refresh your memory, the PetSafe Stubborn Dog In-Ground Fence is a kit that comes with wire, a transmitter, and a computerized collar, as well as fifty boundary flags to help you with the training aspect of installing and beginning to use the fence. You can purchase your own extra wire and extra flags as necessary. It has five shock-based levels of correction, as well as a sound-only and vibration-only setting. The shocks are designed to be somewhat intense, to train even the most stubborn of pups. Keep in mind that it is intended to be buried and you must train your pooch yourself.
Before purchasing any invisible fence system, be sure to talk to your veterinarian about your pup's health to make sure it is a good solution for you and your pooch. Also, make sure to carry out a fair assessment of your furry friend's personality and temperament to judge whether or not you think an invisible fence system, or the PetSafe Stubborn Dog In-Ground Fence system specifically, is right for him and for you.