We may earn commission from qualifying purchases at no extra cost to you.
Learn more
Most of us are probably familiar with a simple fiber collar that we use for our dogs and cats. Usually a simple strap with an adjustable point, a buckle, and a name tag attached so your dog can be returned to you if he ever got lost. They usually come in many fashionable colors for the fashion forward dog and owner pairs.
However, there is a different item on the market called the E-Collar or the training collar for your dog. These collars can come in a variety of colors too, but they usually have a receiver in the collar as well as a remote control to help train your dog. The way these collars work is with the remote control, you can send a certain degree of shock to the receiver in the collar to apply the correct magnitude of electric shock to your dog to curb certain bad behaviors you want to change in your dog.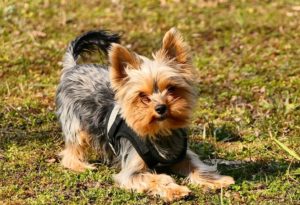 These collars are very effective training tools for your dog, especially if you have hunting dogs that you want to take on heavy terrains and you want to teach them jumping, sniffing, or any type of hunting maneuvers. You can also use these collars to curb bad behaviors such as excessive barking, excessive aggression, and other stubborn behaviors. Many professional experts and trainers use E-Collars to train certain stubborn unwanted behaviors out of dogs.
However, you should use these collars with caution, since positive reinforcements training are still more recommended for your dog's emotional well being, and the misuse of a training collar will emotionally damage your dog, and encourage bad behaviors and ruin your relationship with your dog in the long run. Always check with training experts before teaching maneuvers with training collars.
Some Factors that Affect Training Behaviors
Dogs are considered to be associative learners, so a variety of factors such as the training environment, the timing, and objects in the environment when the shock is administered will affect how your dog behaves.
The objects in aversion training could include people, animals, and vehicles. Improper association with bad timing between the shock signal and other objects in the background can give your dog physical pain, anxiety, confusion in the situation, fear, and bad behaviors towards these objects in the training environment.
When training with an e-collar, the right timing and being aware of the immediate surroundings are key to proper training with a dog collar. Improperly shocking your dog at the wrong time will make him associate the shock with the wrong action or object, making his behaviors worse over time. It is up to you as a trainer to send the shock with the right timing to discourage a misbehavior when he is engaging in it.
Over time the proper usage of this tool will curb your dog's misbehaviors so you won't need to use the e collar for him to not do that behavior. You can train him to not bark excessively, to not pee inside or in a bad place, amongst other traits that you don't want him to do.
Safety Issues with Dog Collars
Regarding the issues of whether an E-Collar is a safe tool that won't cause harm to your dog, the answer would be that an E-Collar is a safe tool that won't physically harm your dog as long as used properly with good training techniques and it is not a malfunctioning tool. Improper usage will cause emotional disturbances to your dog.
Most E-Collars emit very low Static impulses in comparison to other training devices.
These electric shock collars
usually come with different levels of shock stimulation that can be adjusted to. The different levels of stimulation is for you to determine the minimum shock level that will stop your dog's bad behaviors without overstimulating your dog. This is the optimal shock level for the best training experience for your dog. Many E-Collars come with a vibration feature for dogs that are sensitive to
electric shocks
. You can purchase vibration only collars if your dog won't stand for static shock collars at all.
Malfunctioning E-Collars 
If you have a malfunctioning E-Collar with even wires or sensors sticking out of the collar, then it is best to throw that collar away immediately. A malfunctioning collar can leave electrical burns on your dog, putting holes in his neck, while causing bad physical and emotional injuries to your dog. You most likely do not want this to happen. It is advised to not leave a shock collar on an unsupervised dog.
As mentioned above timing the shock when the behavior occurs is crucial to proper training. Clicking late will cause wrong association for your dog, and he will not stop the behaviors, resulting in delayed training. Your dog can also become accustomed to collar-training, meaning he'll only not do the behaviors once the collar is on, but will resume the behavior when the collar is off.
Abuse with the E-Collars 
One can easily abuse a dog with a shock collar by not using it properly, or by someone with bad intentions. Depending on the type and personality of your dog, some dogs are very sensitive, while others are aggressive and playful. While not wanting to hurt the dog some people opt to put on the lowest setting for the shock which is ineffective for correcting the behavior especially if your dog is the aggressive and playful type. Raising the shock level afterward may not even correct the behavior of your dog, since the surprise factor is lost and your dog has become accustomed to the pain gradually.
Some people can feel powerful using a dog collar to punish their dogs. A person like this should not be given access to an E-collar since they can create a vicious cycle of abuse for the dog. Unfortunately, E-Collars are very widely available now and anyone can use them. Those that have never used an E-Collar before can learn that they may have this side in them.
Side Effects due to the E-Collar
E-collars hurt if using any levels of the static stimulation. That's why it is imperative for owners to test out the stimulation levels on their own arm before setting it on their dog. Some side effects due to training with E-collars are the fall-out effect. Fall-out is when the shock with the E-Collar is being associated with the trainers and the training process, creating quite a bit of stress for the dog. Dogs are associative learners, as explained above, and when the wrong association is made between trainers, the training process, and the training environment, the dog does not make any behavioral improvements, but instead can display a lot of aggressive or helpless tendencies.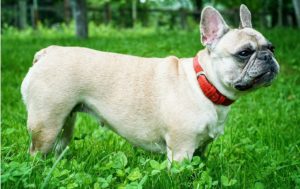 Stress Due to E-Collar Usage
Shocking causes stress to the dogs, and usually to many people as well. Most people are sensitive, and empathetic, and the idea of shocking a pet dog distresses them. Some training instructions can be abusive as well, depending on your dog, and people can comply with those instructions if the writers have credibility.
A dog that is too stressed from the shock collars will go into a global suppression of behaviors state. He can seem very shy and scared in this state, and won't be willing to do anything including the bad behaviors. Owners can mistaken this as that the dog is now trained and a more quiet and meek dog. In reality, this
dog is just really scared
and is too afraid to do anything. The effect of global suppression is a very meek, and
scared dog that acts like he is helpless
. He won't do anything, not even happy things like curling into a ball, and just gives up. These learned helplessness behaviors are usually traumatic and long-lasting for the dog, and are often seen in rescue dogs. Many rescuers take quite a long time to help dogs out of an emotionally unstable place, and to train them out of these learned helplessness behaviors.
Fast and Slow Work
Static shocks can create quite a bit of stress in dogs. Shocks hurt, and will only create the desired behaviors when used with the best timing accuracy. Stressed dogs will be more stressed when approaching the training area. Their movements will be slow and deliberate, making it difficult for them to react fast which is sometimes what is needed in fast sports. They overthink and are careful to avoid being shocked. Since the punishment of the collar is greater than the enjoyment of the sport, they might barely learn any proper movements, and won't do the sport with speed and happiness.
A very skilled trainer can force the dog to work fast by timing correctly to make the dog work fast. They can time it to send shock if the dog works too slowly, and so the dog will work fast to avoid getting shock. This is considered negative reinforcement. A dog's changed behavior makes a punishment go away, so the wanted behavior is increased. However this type of training isn't as effective as with positive reinforcement, which will help the dog love their activity and do it with more ease.
Aggressiveness and E-Collars
A dog that has been hurt will become aggressive, whether he is big or small. If your dog has a history of aggression, an E-Collar will become very dangerous and make them even more aggressive. An aggressive behavior should not be punished, because this just hides/suppressed the behavior. You need to teach a substitute behavior, and not use the shock collar. Using a shock collar to suppress an aggressive behavior without teaching a substitute behavior may backfire and make the dog more aggressive. If you use the collar to punish barking,
growling
, peeing, or even lunging and jumping, the dog can turn around and start biting you, which is a very dangerous situation to avoid.
Components of the E-Collar Training Sets
Most E-collar and remote training sets available on the market have quite a few basic features in common. The E-collars are usually a regular collar design, with a big receiver on the collar. The receiver sends the desired level of static stimulation, or vibration, or tone, depending on the model, and some models have a built-in LED light system on the receiver so it is easier to track your dog at night. The vibration mode sends vibration instead. This is a very gentle stimulation meant to get the attention of more sensitive dogs. The tone mode usually delivers a sound instead. This will also get the attention of your dog.
The range of static stimulation depends on each model, and trainers should read what's on the settings on the model before purchasing. Most E-collar training sets are waterproof, and are meant to be able to train dogs in wet, or heavy terrains for hunting or other sports. Most E-collars have a good training range to the remote, of up to 500 yards or more, which is a very long training range distance ideal for training for most dogs. However, remote and receiver range are usually lower due to thick vegetations.
Important Features to Consider When Purchasing E-Collars
There are a few important features to look for when purchasing an E-Collar system. First you should weigh your dog to see how heavy he is, then measure his neck size. Many E-collars list the sizes of the dogs the E-collar will fit to. Determining his size will allow you to determine the static levels or the best training methods for him. Below will discuss some important features that are good to look for in a dog collar.
Sound – Dogs have a much more sensitive hearing than humans do. That's why using sound is actually quite effective at getting your dog's attention. Dog whistles have been used for a long time to train dogs. The whistles vibrate at a frequency that human ears do not pick up, but are perfectly audible for dogs. The same can be applied to the E-Collars, as many, but not all, have a beeping mode that you can use to get your dog's attention. The beeping mode usually doesn't take up too much battery power either, which will lengthen your collar's battery life. Some dogs are hard of hearing, and this method might not be as effective, so you can use other modes on the E-Collar.
Range – Range between the receiver and the remote is an important factor in purchasing an E-Collar when determining the training area for your dog. This is important if you have a big yard, or if you plan on training him in rougher terrains. If there are trees, and vegetations in the training area, then you might not be able to see all that your dog does. Keep that in mind if you want to have some hands-on approach while training him, as you might have to run about to keep up with him. Proper E-collar training is mostly having the perfect timing in response to your dog's behaviors, and that means you have to see him and you train him with static.
Shock Levels – Shock collars have a bad reputation for being cruel training methods for dogs. They do create stress and won't train your dog properly when used incorrectly. However you need to research up proper training methods to couple with using the shock collar. Using the E-Collar is mostly about timing, so you would need to see your dog and administer the static shock at the right time to curb that behavior in him. Most E-Collar systems come with a range of static shock levels so you can adjust to the appropriate level that will get your dog's attention without hurting him. Test the shock level first on your own arm before administering to your dog.
Multiple Modes – Instead of using static shock on your dog, look for a vibration mode when purchasing an E-Collar. Some collars come with an extra mode that uses vibrating motion to get your dog's attention. This mode usually doesn't have static shock, so it won't hurt your dog while getting his attention. Make sure the intensity isn't too strong, so that your dog won't get hurt or have a very aggressive response. If your dog wrongly associates you with the pain rather than his behaviors, it would do more damage to your training.
Fenced Zones – Now this is a unique feature that doesn't really come with many E-Collar systems. If you don't want to keep track of the remote over your dog's behaviors all the time, you can sync up the collar to an invisible fence zone. This is good if your main focus is to keep your dog home. You can create this fence zone by burying wires to create boundaries of an invisible fence, or purchase hubs that send out a signal to create a range that your dog must stay in to not set off his collar. With the wires, you can create any kind of boundaries, except it might be quite a bit of digging work on your part. With the hub you can't create many different boundaries, however it is a lot simpler to use.
Durability and Waterproof – Experts usually agree that it is more necessary to use E-Collars on dogs trained for hunting or sports maneuvers. These maneuvers are more complicated than training your dog to not bark, or pee in the wrong place, and usually trainers have their dogs out in a training zone that has a lake, or a lot of vegetation like a forest clearing or such kind of setting. That is why it is important to choose a collar and remote set that has waterproof rating, or weather resistant rating. Fortunately, many E-Collar sets are built to be waterproof since many manufacturers are aware of messy environments of training areas. Sometimes, you can just drop the remote onto wet grass of your lawn by accident, and you'd be glad that it is waterproof. E-Collar sets can be quite an expensive purchase, so it is good if the set is built to last, and durable in harsh environments.
Comfort and a Good Fit – While it is ironic to talk about comfort and an E-Collar in the same sentence, it is still recommended that other parts of the collar are comfortable for your dog. It is important to have a good fit on your dog so that the static can be administered correctly, as well as giving comfort to your dog, preventing chafing. Most E-Collars have metal protruding prongs from the receiver that contacts your dog's neck, which is how the shock will be administered onto your dog. Measure your dog's neck to determine a good fit of the E-Collar before buying
Rechargeable Batteries – It is important that the E-Collar Unit uses rechargeable and replaceable batteries. In order for training to be effective, you would need to train your dogs for many days at a time. You wouldn't want to constantly be replacing the batteries every so often whenever the remote and collar powers down, so it is imperative that the E-Collar unit is rechargeable. Fortunately, many manufacturers create the E-Collars with this convenience in mind and many collars available use rechargeable batteries.
Recommended Training Methods
The most recommended training methods prevent bad behaviors before they happen. It is a skill that trainers should learn to read the dog's subtle body language movements and avoid stress that can lead to anxiety or aggressive behaviors. A good trainer would try to prevent stress from happening to the dog in the first place to avoid unwanted behaviors. Playing with the dog will actually deepen the bond between dog and trainer, and dogs usually will learn skills more easily that way so you won't have to force behaviors. Your dog will love you a lot more for this, as they are having fun and no shock time.
That is why shock collars, or E-Collars as they are called are very controversial topics for training dogs. There are many groups and associations that are against the use of shock collars. Training, learning skills, and tricks for dogs should be a gun and rewarding time for both dogs and humans alike. This can reinforce behaviors better than forcing or shocking.
However, if you have a rather stubborn dog that won't listen to your commands and is very energetic, and a professional trainer has recommended using a training collar for your situation, then we have a list of reviews of E-Collars that we recommend. Training collars are also good complementary tools to train dogs in hunting or other complex sports.
SportDOG Brand 425X Remote Trainers – 500 Yard Range E-Collar with Static, Vibrate and Tone – Waterproof, Rechargeable
This is a lightweight training collar that is Waterproof, meant for training dogs to hunt water-fowls. This is also a durable training set, meant for forest and lakeside areas. Timing and consistency is important in training a sports dog, and the remote is designed to respond quickly so you won't have to focus on the equipment too much.
Colors:
Camouflage, E-Collar (Charcoal)
Key features:
500 yards range
Can train 3 dogs at a time
21 levels of static stimulation
Tone, and Vibration mode
Waterproof Drytek technology submersible up to 25 feet
Rechargeable lithium-ions battery up to with 2 hours charge last up to 50 – 70 hours
Fits 8 lbs dogs or larger, from neck sizes 5"-22"
1-year warranty with Customer Care Center number
Overall Features: This collar and remote control combination is a lightweight and durable collar set meant for training dogs to hunt water-fowls. This remote combination features Drytek Technology meant to be able to submerge in water for up to 25 feet. The newest model has a Camouflaged finished, which looks quite nice. The remote to receiver range is up to 500 yards, which is a good long range for a training set. This set can train up to 3 dogs with additional collar purchases. You can train your dog with the vibration mode, tone mode, and this training set comes with 21 adjustable static stimulation in brief or continuous shock. This set uses Lithium-ion batteries that are rechargeable, using 2 hours quick charge and has a low battery indicator to let you know when to charge. This collar set is meant to fit dogs of 8 lbs or larger, so a set of medium size to larger dogs, and comes with a 1-year warranty and Customer Care Center number.
Pros:
Quick response Remote control
Drytek Technology to provide water proof in and submersible in 25 feet of water.
2 hours quick charge that gives 50 to 70 hours output
21 levels of stimulation, vibration, and tone
Can train up to 3 dogs with purchasing additional collars
Cons:
The shape doesn't fit too well on a holster
Vibration mode can be too light
Battery life deteriorates over time
Short product life-span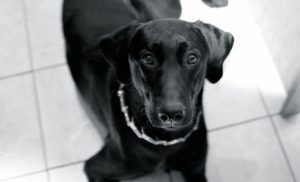 Garmin Delta XC Bundle – dog training device
This training collar model is a simple model that comes with 18 levels of brief or continuous stimulation, with tone, and vibration mode as well. The remote features three buttons, with LCD display, and changeable and replaceable contact points. It can train up to three dogs with additional purchases of the dog collars.
Colors:
Black, Black with additional Blue Strap
Key Features :
18 levels of brief or continuous stimulation
Tone and vibration included
Changeable/replaceable contact points
Train up to 3 dogs with purchasing additional collars
Range is 0.5 miles
Water rating of IPX7
Overall Features: This is a rather simply designed training collar for no fuss training. The remote has a three buttons design with an easy to read LCD display. This training set has 18 stimulation settings, that can be used on brief setting or continuous, with a tone setting and vibration setting. It has a water rating of IPX7 and is of a durable quality training set. The remote to receiver range is 0.5 miles, and the remote can train up to three dogs with additional collar purchases.
Pros:
Simple design
3 buttons LCD display that is easy to read
18 stimulation settings, either brief or continuous
Tone and vibration settings
0.5 mile remote range
Train up to 3 dogs
Water rating of IPX7
Cons:
Shock feature not strong enough for some dogs
One lithium ion battery and charging can become difficult at times.
PetSafe Yard & Park Rechargeable Dog Training Collar with Tone and Static Correction, Waterproof, Up to 400 Yards
This training collar design gives out low output signals and is meant to be safer for more sensitive dogs. This collar has a 400 Yards range. It comes with a Rechargeable wall changing system that charges both the remote and the collar at the same time. The remote has a durable rubber coating meant to be Waterproof and allowing the remote to be submersible up to 25 feet.
Colors:
Black
Key features
400 Yards working range
8 Static adjustable levels and 2 tones levels
Waterproof collar
Rechargeable replaceable batteries for both collar and remote
Train up to 3 dogs with additional collar purchases
Fits dogs over 8 lbs, and up to 28" neck sizes
Overall Features: This training collar set meant to provide low Static shocks for more sensitive dogs. This is an advantage or a bad deal depending on the dog that you have. It comes with 8 Static shock levels and two tone levels to help train your dog. The remote has a 400 Yards training range, and comes with a rechargeable wall charging adapter that can charge the collar and remote at the same time. The remote has a durable rubber coating for drop protection and can be submerged for up to 25 feet. This training collar set can train up to three dogs with additional collar purchases.
Pros:
Waterproof collar and remote submersible up to 25 feet
Rechargeable batteries
Rechargeable batteries adapter set
400 Yards training range
8 low Static levels
2 tones
Cons:
Low Static levels are not suitable for some dogs
Long charging time
Not long product-life
DT Systems IDT-Plus Micro Dog Trainer Collar Receiver and Transmitter
This a small, lightweight, and waterproof training collar and remote system. This collar system features 16 levels of brief stimulation, or continuous stimulations and an extra mild stimulation setting. This collar uses ni-mh rechargeable batteries and has a built-in shut off system for safety. The collar and remote range is up to 900 yards, which is quite a longer range than our other training sets above.
Colors:
Black
Key features:
900 yards remote range
16 adjustable levels of shock
Positive vibration
Can train up to 3 dogs with additional collar purchases
Waterproof and weather resistant
Rechargeable ni-mh battery system
Safety shut-off system
Max range internal antenna in collar belt
Overall Features: This is a lightweight training collar system that has a slim collar shape design with a bulkier internal antenna in the collar belt. The collar and remote are Waterproof and weather resistant, perfect for training in hunting areas or harsher areas. The remote has a 900 yards training range, which is a rather far distance and is good for training dogs
in large or wild terrains
. This training system has 16 intensity levels of brief stimulations, or can switch to continuous stimulation, and an extra mild stimulation. It uses a rechargeable ni-mh battery system, with a built-in safety shut off system. You can train up to 3 dogs with this remote with additional collar purchases, and there is a smart LED light on the collar receiver.
Pros:
900 yards range
Weather resistant Transmitter
16 levels of stimulation, either brief or continuous
Rechargeable ni-mh battery system
Built-in Safety Shut off features
Lightweight, compact, waterproof
Train up to 3 dogs with additional collar purchases
Cons:
Range can be shortened in thick vegetation
Not long product-life
Educator E-Collar Remote Dog Training Collar
This collar has a big receiver on the collar, and a funnily shaped round remote control. The stimulation levels are available in very low ranges to give humane training and reduce stress for dogs, but goes up to 100 different levels of static, the biggest range available compared to all of the other collar sets that we reviewed here. There are settings for Pavlovian tone or a tapping sensation a little more intense than the vibrations as an alternative to shock stimulation. This collars remote is designed in a stop watch shape, with LCD display, antenna, and stimulation level dial.
Colors:
Purple, Black, Upland Orange, Yellow, Zen
Key features:
LED light features let your dog be visible at night
2 years warranty
User selected stimulation levels from 1 to 100
Pavlovian tone and vibration mode
Additional stimulus from 1 to 60
Waterproof collar and receiver
Lithium-polymer Rechargeable batteries
2 hours charge
LED tracking light on collar
Overall Features: This is a durable and differently designed collar and remote training system, with one of the biggest variations of stimulation from level 1 to 100. Additional boost stimulation available from level 1 to 60. The lower levels available are to give more humane training for dogs that are more sensitive. This system also features Pavlovian tone, and a tapping mode more intense than vibration for non-stimulation training. The receiver and transmitter are Waterproof, and have a ⅓ mile range training. This model uses Lithium-polymer batteries that are Rechargeable, using 2 hours full charge, and has an LED tracking light on the collar to track your dog during nighttime.
The Educator collar creates "blunt" stimulation that is not "sharp", which is a more gentle stimulation on dogs to provide less stress, but will also create compliance with your dog. With one of the biggest stimulation ranges compared to other training sets, of 1 to 100 stimulation level, and additional boost level 1 to 60, this collar is good for a big range of dogs, for the more sensitive dogs to bigger and more energetic dogs. The COS system, or Control Of Stimulation system used in all Educator collars, allows the owner to finely tune the stimulation levels for many types of dogs. Dogs trained with this collar usually don't experience a lot of discomfort, or jerk their heads in fear. There is a "lock and set" feature to lock in the desired stimulation setting for your dog.
Pros:
1 to 100 stimulation levels
Additional boost stimulation levels 1 to 60
Pavlovian tone and vibration mode
⅓ mile range
Waterproof receiver and transmitter
Lithium-polymer Rechargeable batteries
LED tracking lights
Cons:
Charging issues with collar not holding charge after some time usage
Expensive with not too good product life
Shock Collar for Dogs – IPX7 Waterproof Dog Shock Collar with Remote IPX5 3000ft Range Dog Training Collar Fast Training Effect for Dog
This is a less expensive collar and remote set that has a lot of well designed features with the collar. This collar set has a long battery life, with a standby mode able to last up to 20 days, and the receiver up to 10 days standby time. It has a beep mode, vibration mode, and static shock mode. This is also a Waterproof set, and has an amazing range of up to 3000 ft! This is the longest range of any other collar remote set that we recommend here. The receiver has a water rating of IPX7, while the remote has a water rating of IPX5.
Colors:
Black
Key features:
16 adjustable levels of static shock
Vibration, and Tone mode
Blind Operations button
3000 ft remote training range due to RF433.925 Mhz technology
Control up to 2 dogs with additional collar purchases
Rechargeable Lithium-polymer batteries
2 hours charge and last 7-15 days
Waterproof: rated IPX7 receiver, rated IPX5 for the remote
Overall Features: This is a less expensive collar, remote pair featuring some unique qualities. With the advanced RF433.925 Mhz technology, the remote control has a long range of 3000 ft! One of the longest ranges on the list. This remote and collar pair features 16 different shock levels, with a Vibration, and Tone mode. Created with a long battery life, this set has a standby mode allowing the remote to last for up to 20 days, and the receiver of up to 10 days. The Rechargeable Lithium-polymer batteries take 2 hours to charge and the set will last from 7-15 days on average. The set is Waterproof, with the receiver rated IPX7, and the remote rated IPX5.
It also has a Blind Operation Button, to send out training commands without looking at the transmitter.
Pros
Waterproof
Long lasting battery life
Standby mode allow receiver to last up to 10 days  and remote up to 20 days
Beep mode, vibration mode, static shock
16 levels of static shock mode
Remote control range of up to 3000ft!
Can control up to 2 collars with additional collar purchase
Cons
Short product life-span
A bit heavy and bulky
Shock level maybe too light on some dogs