We may earn commission from qualifying purchases at no extra cost to you.
Learn more
This system has many great features to offer you and your pup that will make your lives easier and put your mind at ease. This will enable your dog to have fun within certain boundaries, as well as allow you to breathe calmly, knowing that your dog is within a specific perimeter. As with many great ideas, they take time in order to cultivate. This system will require you to take time to train your dog and ensure that your dog is comfortable with it.
If your dog gets close to the outside of the perimeters, they will receive a small vibration that will warn them they are starting to go too far. If they head back in the correct direction after they receive this small warning signal, consider giving them a treat as reward. This will let them know that they are behaving appropriately and the reward should convince them to continue to act appropriately.
The amount of time that it will take for you dog to get used to this device will depend on how much training they have already received before you implemented the system. It doesn't hurt to go over simple commands with your dog well before you put their collar on. This will remind them of the importance of obedience and responding to authority.
After they become used to the GPS system, they may associate just the collar with the act of being obedient. Even after they have become accustomed to this, you will still want to keep the collar turned on, just in case they try to test their boundaries again.
What is so special about this GPS System?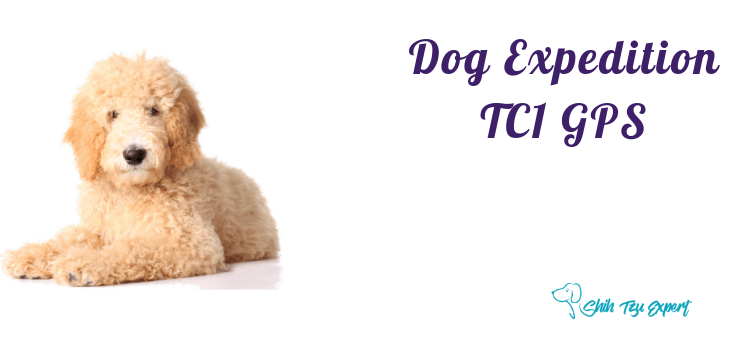 Do you ever want to know where your dog is at a specific, given moment? You can use this GPS tracking device, even while the fence is off. Find out exactly where your dog is at so that you can rest assured that they are where they are supposed to be.
If your dog nears the edge of the perimeter that has been set for them, their collar will vibrate, initiating a warning that they are close to where they should not be at the moment. You can also change the settings so that the collar will beep instead of vibrate, which will still give a warning signal to your dog.
Even though metal objects will affect how well the collar connects with the remote, it appears that trees will not affect the communication between them. This is highly beneficial, especially since large areas of land are often accompanied with many trees.
Specification
Large, metal obstructions should be removed from the area of the fence
Dog using the device should be at least 35 pounds
Coordinates for the center point need to be determined by you
Make sure collar and the remote are connecting well
Check Carefully Because…
Even though most backyards are rectangular in shape, this containment system is circular in shape. This may cause some confusion when you are setting up the coordinates, but after you are aware of where they are at, the set up will be simple.
Furthermore, the coordinates do not move along with your dog's movement, nor do they move along with the movement of the remote. They are set in place and are solely based on the center coordinate that you picked out. The only thing that could interfere with this is large, metal objects. Even power lines should not affect the connectivity of the remote control and the collar.
The area that you live in will affect how well this system will work for you. It has been noted that this GPS system typically works better in larger areas, as this is what the device was intended for.
However, it can work for smaller areas as well. Also, the remote will not be able to connect well with the collar if there are large, metal objects in the way. This can include metal roofs so ensure that you are aware of what is in your area before purchasing this product.
Check the warranty that comes with your purchase. Some purchases have included a one year warranty, which is plenty of time to get help if your system is not working in the proper manner that it should.
The remote will send a shock to your dog if they are outside of the distance that has been designated for them. However, there will not be a warning signal on your end to vocally let you know that your dog has passed the borders that have been put into place. Hopefully the shock is enough to steer your dog back to the correct direction.
If your dog is of the more stubborn nature, you may want to find a system that will specifically accommodate for that. The most important concept is keeping your dog safe. Whether you plan on using this in your own backyard or you plan on taking this with you and your dog when you travel, you will want to make sure that it is an effective use of your time and money.
The Must Know, True Facts about the Dog Expedition TC1 Border Patrol GPS System
In the same way that buying a new puppy is a big deal, buying a GPS system for your dog should take some deliberation as well. There are many aspects to consider before making your purchase. It's wise to accumulate all of your facts prior to officially buying the system so that you can be confident that you made the appropriate choice for you and your pup.
One thing that you will need to consider is whether or not your puppy is ready to take on the GPS system. Before they do, they should have some sort of training beforehand. In this way, they will be used to adhering to commands and the GPS system will not come as a huge shock to them.
Make sure that you take measurements beforehand. You will want to measure the size of your yard, and ensure that there is some extra land for you to work with. You will want to do this because some GPS systems have been known to have a tendency to fluctuate in setting the perimeter.
This containment system is useful for keeping your dog within a certain area in order to ensure their safety. It can reach up to an entire eight hundred yards in distance. You will initially have to pick a center point that will serve as the middle of your dog's whereabouts, as the shape for this containment center is a circle.
GPS systems typically have more strict requirements for a dog's measurements than just your typical electric fence. These requirements are not set in order to limit your dog, but rather to ensure their safety. Before using this containment system, make sure that your dog is at least thirty five pounds.
The collar for this system is also meant to fit dogs of this size. If your dog is smaller than this, you will want to consider a different system. If they are close to this size, you can either check with a vet to get their opinion on the subject, or you can continue to train them until they are old enough and big enough to use this system.
There have been some customers that have reported being able to use this system without the collar, because their dog got used to staying within the proper limits. Through the combination of training and using this system, you may be able to do the same. However, this method may not be a guarantee that your dog will stay within the boundaries that you have set, but this is an example of how repeated training will lead to long-lasting positive results.
This GPS tracking system is more money than what you would spend on a typical shock collar. However, part of the reasoning behind the price is that this system comes with more features than just a shock collar. The remote that is involved with this system can send out a beep or a vibration to your dog's collar, warning them that they are close to the perimeter.
You can also use these settings in order to train your pup. Also, you can turn on the GPS in order to find out precisely where your dog is at, even if they have crossed the border that they were supposed to stay in.
What to Watch out for with this Product
Even though this fence will reach up to eight hundred yards, you will have to be mindful of the fact that the invisible fence for this product is circular in shape. This may make is harder to determine where to put your coordinates for the fence. A good idea is to test them out before you actually use it on your dog. This will give you a clear indication as to where the limits will be for your dog.
The batteries for this device have not always been known for holding a long charge. If it so happens that you do need to buy replacement batteries, you will have to get them from the company. While this may not be cost effective, it will be worth it if the batteries are all that you need to replace in order for the system to work well.
Crucial Tips
Determine what your center point will be before you use this device on your dog.
After your center coordinate has been determined, go to where it is. This will help you to visualize what your dog will be walking into.
Test out the device before you use it on your dog. This way you can be sure that you will be accomplishing what you expect to accomplish.
While you are testing the boundaries that you want to put into place, set the option so that the collar will beep as a warning. This way you will know exactly where the boundaries are for your dog. You can set up flags accordingly to help train your dog to stay within the proper distance that you have set.
If the device is malfunctioning, determine beforehand what the problem is. This way, you can find a solution quickly and easily and you will only spend money on fixing what is necessary to fix.
Watch the GPS system periodically if you have it turned on. This way, you will be able to keep track of your dog and you will know immediately if they have gone outside of their designated border.
If your dog tries to go past the border, go back to the training basics with them. Make sure that they know and follow simple commands. This will help secure their listening skills when it comes to being obedient in reference to the GPS system.
Weigh your dog before buying the system and make sure that they are at least thirty-five pounds. This weight requirement is in place partially because the collar itself can be heavy, especially on a smaller dog.
If your dog is not fully receiving shocks at the proper time, it could be because the fur around their neck is too thick.
Read the directions for this device before using it. This will prevent any mishaps that could have been avoided.
Benefits and Features
This GPS system is a great way to keep your dog safe, whether it's in your backyard or on a vacation to an unfamiliar area. It can reach up to eight hundred feet, which gives you and your dog plenty of room. It gives your dog the space that they need to roam around without being too restricted.
In fact, this system appears to work especially well for larger areas of land. In addition, trees will not affect how well this works. This is great because many large pieces of property are typically covered in trees. Plus, this system gives you the peace of mind that you need by conveying to you where your dog is at.
You will be able to track your dog's location, even with the fence turned off. This is good news because if your dog is wearing the collar and does happen to go beyond the limits that were set for them, you will still be able to see where they are at. This will enable you to get to your dog quickly and make sure that even though they are beyond the boundaries, they are still safe.
Although this device will shock your dog when they go past the area that has been designated for them, it will not shock them when your dog is heading in the correct direction that will enable them to go back into the perimeter that has been set for them. This system will condition them to experience a negative consequence when they do to where they should not be, and will eliminate that consequence when they are in the proper area.
With this system, you will be able to use multiple collars and track multiple dogs with it. However, if you wish to track another dog, using this exact GPS system, you will have to buy the other collar separately as this purchase will only leave you with one collar.
This system has multiple uses, making it beneficial in more ways than one. You can use this system if you are simply trying to train your dog. Whether you are training them to participate in positive behaviors or convincing them to refrain from negative experiences, this collar and remote can be useful for you.
You can set the collar to either beep or vibrate in order to set a warning signal for your dog, when you see them entering into negative behavior. If you use the system in this manner, make sure that your dog has already received some training prior to using this. They should already be used to certain commands.
If you don't use this device for simple training methods, then you can use it for the fence and the GPS system. The fence will help your dog to stay in the designated area that you have set up for them. If they do go outside of their limits, they will receive a shock that lets them know they need to go back inside of the perimeter.
You will be able to track the coordinates that will tell you where they are at, so that you can get to them quickly if you need to. Another great feature of this device is that you can even track where they are at if they go outside of the fenced in area, up to a certain point.
As soon as you have implemented all of the settings that are involved with this tracking device, you don't need to continue to have the remote on you at all times, although it may still be a good idea to have it nearby. The reason that you don't need it is because the coordinates have already been set and the collar will train your pup accordingly.
You shouldn't have to continue adjusting the coordinates to meet the needs of your dogs. If you find out that you need to change the coordinates entirely, then you can turn off the system and test out the coordinates again by using the setting wherein the collar beeps.
Pros
Distance covers up to 800 yards
Works well with land that is covered with trees
You can use GPS tracking without the fence turned on
Multiple uses available with this device
Can use device to train dog, concerning their behavior
Can track dog, even when they are outside of the set perimeter
Problems
Unfortunately, with all great technological ideas comes with some malfunctions. One aspect of this system that was not appreciated by customers is the fact that the distance of the fence was not always met with accuracy. According to some customers, the distance would fluctuate, particularly when used in smaller areas.
This could have been because of objects that caused interference, but it is not known for sure. The distance has been known to fluctuate by a few yards. This is what is known as a boundary wobble. It can be a problem for different types of GPS systems as well. It is up to you to determine how much room for fluctuation is still considered "alright" for your dog.
This is another reason why taking measurements beforehand is so important. If you have a smaller area of land to work with, this boundary wobble will be harder to deal with than if you have more space to work with. Regardless of the amount of land that you have to manage, make sure that the borders will end in safe places, even if they do end up fluctuating a little bit.
Another downfall to this system is that you are unable to record multiple distances at one time. If you were to go on a vacation with your dog, you can take this GPS system with you and you can use it successfully. However, you would have to reset the distance, if it is different than the measurements that you typically have it set at. Then, after the vacation is over, you would have to reset it again. While this is not too big of a deal, it can be a nuisance if you are a big time traveler.
There have been some complaints about the ability of the remote to connect to the collar. Some have reported that they have a difficult time connecting. This is an important aspect because when they are able to connect well, you will be able to know where your dog is at, and you will know that they are in a safe area that is created by the system.
Another potential problem that has been reported, concerning this GPS system is that the batteries do not last long. This can make it difficult to use if you are planning on using it for extended periods of time. The charge has been reported to last from anywhere from eight hours to fifteen hours.
This leaves a wide space of time that isn't fully accounted for. This will work well if you need to use the tracking device for short periods of time while letting your dog outside. However, this may pose as a problem if you are planning on using it for even longer periods of time, or if you wish to use it for multiple weeks without having to charge it constantly.
There have been noted problems with the antennae. It appears to get damaged easily, which could affect how the rest of the system works. Check your warranty beforehand, and this should be something that you can be able to get fixed.
Cons
Distance of fence can fluctuate without you intentionally changing the distance
Distance covered is circular, and coordinates may be difficult to determine
System does not retain information for multiple distances
Batteries do not stay charged for long (8-10 hours)
Collar and remote do not always connect well (Look for possible metal obstructions beforehand)
Antennae for the remote becomes bent and distorted easily.
Conclusion
While there are great things to be said about this GPS system, there are also characteristics that need to be improved upon. It will be up to you to make the final determination of the worth of such a containment system.
As mentioned before, this containment system can reach up to eight hundred yards. This allows for quite a bit of freedom for your dog to play in. Because the shape of the fence is circular, you may have to play around with the coordinates until you find out what works well for you and your dog.
Overall, it appears as though this system works better for areas of land that are on the larger side. Whether you are working with a small piece of land or a larger area, make sure that the place is void of any large pieces of metal. If there is metal in the way, this could serve as an obstruction to how the collar connects with the remote. If the two can't connect well, then the system itself won't work very well.
Make sure that you are aware of your dog's weight and age so that you can ensure that your dog is a proper candidate for using this system.
There have been multiple reports of this GPS system having a positive effect on the dogs that it has been used on. One dog showed increased obedience, even after only using this system for a short amount of time.
Although getting a shock collar alone would be less expensive than purchasing this GPS system, getting more for your money can be worth it. It is safe to have more than one way of keeping your dog well-trained and in the area that you have designated for them to stay in.
Technical Details
Distance can reach up to 800 yards
GPS can be used while the fence is off
The battery charge will last for about 8-15 hours
Boundary coordinates are circular in shape
Boundary lines do not move along with the movement of the remote