We may earn commission from qualifying purchases at no extra cost to you.
Learn more
Puppy rearing can be rewarding, almost magical, but it does require much work on the part of the person caring for the pups.  Whether you are a breeder just starting out, or find yourself in a position to foster the care of a litter of puppies, there are several things you should know to produce puppies that are healthy, happy and well socialized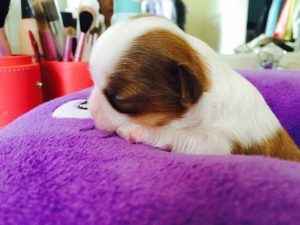 Puppy Development
From the time your puppy is born (technically whelped) he has everything he needs to survive which is very little – the drive to eat and stay warm. Your baby can do this very quickly without being able to see or hear.
Shih Tzu dogs are born with their eyes and ears closed but have a strong sense of smell, taste, and touch.  In fact, for the first two weeks of life, the puppy's primary jobs are to stay warm near their mama and find and latch onto a nipple for sustenance. 
The canine mother does everything else
.  She will do whatever it takes to keep them warm, arrange herself so that they can nurse, and then stimulate urination and defecation, cleaning up immediately afterwards.
During the first two weeks of life, puppies can root around to find the best location at the milk bar.  They make tiny sounds or louder cries if something is not right.  They will crawl up on each other into a tight pile to sleep.  Most puppies twitch as they sleep which is entirely normal.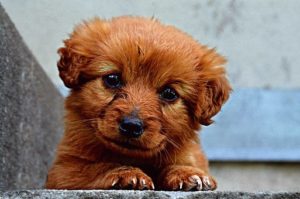 This blissful state lasts for approximately two weeks, at which age the puppies begin to open their eyes and then their ears within a few days.  With these newly acquired senses, their world begins to change.  Puppies become active, some may try to crawl out of the whelping box, and the first few attempts at standing happen at this stage.  Mom continues to do most of the care, feeding and then clean up.  By the time the puppies reach 3 weeks, their bodies are better at regulating heat, and you will find some puppies choose not to sleep in the puppy pile.
These two weeks, from the time their eyes and ears open, until they can walk and move around is often called the Identification Period.  Pat Hastings, in Another Piece of the Puzzle: Puppy Development, identifies the period between 3 and 4 weeks as an Awareness or Identification Period. This period is marked by a good sense of hearing and vision, better coordination, and a beginning awareness of self.  Many puppies find their "voice" during this period, and little barks and growls can be heard. Puppies begin to bond to the caregiver and enjoy being held and stroked.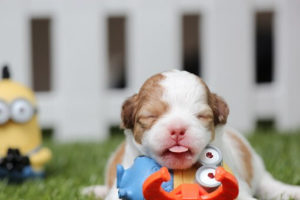 At about four weeks, puppies are ready to eat a soft gruel made from dog food and extra warm water.  Most will lap it up especially if additional milk replacer power or goats milk has been added.
By five or six weeks old, puppies resemble little adults.  They have learned to walk, run, walk backwards and play with their littermates.  Barking, growling and sometimes howling can get overwhelming when puppies play hard with each other.  Little teeth erupt and mouthing feels more like biting as the tiny teeth experiment with human skin.
By this time, puppies are in the process of being weaned and can spend more time away from their mother.  Mothers also prefer to spend less time with them.  Every toy presents a new adventure and challenge.  In fact, anything novel in their environment is greeted with curiosity.
By eight weeks of age, many puppies are ready to go to their new homes.  Their brains are fulling functioning and are capable of learning most anything.  Many behaviorists believe this is the best time to train because learning at this age is permanent and if done in a positive, gentle way, skills are acquired quickly.
There is some controversy over the best time to send a puppy home.  Puppies are more active now but also go through a fear phase beginning around the seventh week.  That is why breeders will keep puppies longer than 7 or 8 weeks.  In the US, many states have laws requiring puppies not be placed in homes before they are 8 weeks old.
What do young puppies need?
If you have mama dog to help, your job is much more comfortable.  If you are fostering a litter, you will also have to perform all the duties that a mother dog would do.  These include keeping the puppies warm, provide food, stimulate urination and defecation, and keep the nest very clean.  This is a full-time job that continues day and night.  If you find yourself in this position, consider getting help from a friend.
If mom is with her puppies, you, the human still has plenty of jobs to keep you busy.  What do puppies need?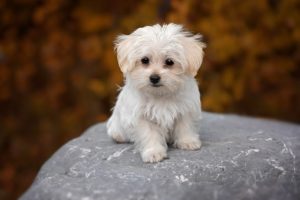 Puppy rearing tasks can fall into about 10 different categories.  The following is a summary of each puppy need and how a human can help the puppy best meet their requirements.
Warmth
For the first 3 weeks, puppies are not able to regulate their body temperature, so an external heat source such as a heating pad or heat lamp will help keep them warm.  Mama dog will also lend her own body heat, but if not, a heating pad that has a mechanism to stay on all the time is recommended.  Set the temperature to low or medium.  The room temperature should also be kept extra warm.
Food
Puppies will nurse from their mother's milk until weaned.  If the mother is not available, a supplemental formula will need to be fed to the puppies about every 2 to 4 hours around the clock.  Commercially available formulas are available, and the ones made from goats' milk are superior to those made from cows' milk.  If you are feeding, you will need to purchase a small dog bottle and nipple kit.  Syringes without the needles also work well.  Be sure to keep these items very clean and the formula refrigerated.
About 3 to 4 weeks of age puppies begin to move around, leave their
whelping box
and become curious about their environment.  This is an ideal time to introduce solid food. 
A high-quality puppy food is recommended,
but since the puppies do not have teeth, the food will need to be made into a warm gruel.  The easiest way to do this is to use either canned or dry food mixed with hot water.  Let set until the mixture becomes a mush and cools.  You may also want to add some of the goats' milk formula you used previously, and prebiotics is also a good idea.
As the puppies get teeth, you can gradually switch to dry kibble, but provide cool fresh water always.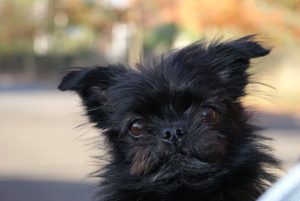 Vitamins and Supplements
Some breeders routinely give puppy vitamins and other supplements.  There is some disagreement as to whether this is required or not.  Check with your veterinary for recommendations.
A Clean Environment
The puppies' immediate environment needs to be kept clean.  Mama dog takes care of cleaning for at least the first 3 weeks, and some moms continue to perform this duty longer.  Once the puppies are up and about, keeping a clean environment is essential for their health.  Pick up feces as soon as possible and use a good animal disinfectant that can remove germs specific to animals.  If you want to start pad training the puppies, place several pads in their area away from the food and bedding.  If you are lucky, they will pad train themselves!
Worming
We assume that puppies will have worms or parasites of one sort or another.  Many parasites are passed down from the mother to the puppies either while in the uterus or through the milk.  A typical worming schedule is 2-4-6-8 weeks of age, and the easiest way to worm is with a liquid wormer.  Some worming medications can be purchased over the counter, but others require a vet's prescription.  Check with your vet about the types of parasites that are common in your area and worm accordingly.
Socializing
Puppies need to be socialized and the puppies that receive the most socialization from day one are the ones that will end up becoming the best pets overall.  This doesn't mean that you should take a 2-week-old puppy to the dog park.  That can occur much later if at all.
Initially, small puppies need to be handled, touched and placed in different positions.  Pick up puppies regular and rub their paws, tails, back, and stomach.  Pet their faces and open their little mouths.  Hold them in different positions also, such as on their back, on the stomach, and vertically.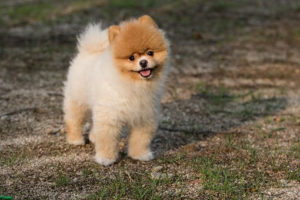 As puppies grow, allow others to touch, pet and play with the puppies.  Without overwhelming them, the more people they interact with, the better overall.  Provide different types of toys and novel objects in their environment to investigate.  Feed for different kinds of bowls.  Allow the puppies to walk on different types of surfaces such as tile, concrete, carpet and so forth.
Eventually, you will want to introduce the puppies to the outdoors, weather permitting and give them a chance to discover grass.  Introduce them to a variety of different household sounds such as the vacuum cleaner, blender, music, the sound of the television and so forth.  The more that puppies experience in a safe, comfortable environment, the less chance they will develop fears and anxieties as adolescents and adults.
As the time nears for the puppies to go to their forever homes, consider
giving them a car ride
or walk in a dog stroller.  Increase the time you spend playing and interacting.
Safety
As puppies mature, they will need more space to play and run around.  Puppy proofing is essential at this point as puppies will put anything they see into their mouths.  Electrical cords, cleaning liquids, paper, you name it, they'll find it.  If they are also spending time outdoors, puppy proofing the area where they go is essential to keep them safe. They should also be protected from small children who may accidently drop or step on them or from older dogs that may not be so friendly with little ones.
Vaccinations
Maternal antibodies keep puppies immune from various diseases for a period if the mother is up to date on her vaccines.  Veterinarians recommend that puppies begin a series of vaccinations around 6 to 8 weeks of age and then repeat these injections about every 3 to 4 weeks of age until they are old enough to receive their rabies vaccine which is usually the only vaccine required by law.  Check with your vet for recommendations concerning vaccinations.
Grooming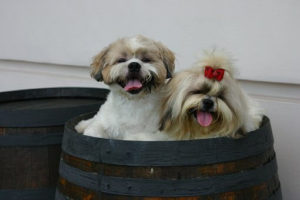 Training
You can begin training puppies at a very early age.  Puppy rearing can include basic training, but most breeders will not do formal training until the puppies are older.  Puppies, however, do need to learn bite inhibition, leave it and basic housebreaking.  Since puppies are always under foot if given a chance, they need to learn to get out of the way when people are walking around.  Obedience training is usually let to puppy owners, but if the puppies are with you past nine or ten weeks, a bit of training should begin.
Conclusions
Puppy rearing is a fun activity but does require time and effort to do it correctly.  Just like our adult dogs,
puppies depend on us to feed
, groom, train, and care for them. I hope this short outline of tasks will give you an overview of the job of puppy rearing.
Author bio:  Janice Jones is an avid Shih Tzu lover who lives, grooms, trains and cares for her pack of Shih Tzu dogs.  When she's not actively playing canine games, she loves to write and enjoys teaching and helping people understand their four-legged friends.   https://www.miracleshihtzu.com