We may earn commission from qualifying purchases at no extra cost to you.
Learn more
Puppy Vaccination Schedule
Puppy Age
Core Vaccines
Non-Core Vaccines
Worms
6-8 Weeks
Distemper,
Bordetella, Parainfluenza, Measles
10-12 Weeks
Distemper, Hepatitis,
Parvovirus
Coronavirus, Parainfluenza,
Leptospirosis, Bordetella, Lyme disease

Begin Heartworm prevention medication monthly or bi-monthly
14-16 Weeks
Distemper, Hepatitis,
Parvovirus,
Rabies (required by law)
Parainfluenza, Coronavirus, Lyme disease, Leptospirosis

Begin/continue Heartworm prevention medication monthly or bi-monthly
Adult (renewed every 1-3 years)
Distemper, Hepatitis,
Parvovirus, Rabies
Parainfluenza, Coronavirus, Leptotspirosis, Bordetella, Lyme disease

Continue Heartworm prevention medication monthly or bi-monthly
Why You Should Vaccinate Your Dogs
As a dog owner, my pet's health and safety is one of my top concerns. I do everything I can to make sure that my dog has a healthy diet, gets enough play and exercise, and is safe no matter where we are. Vaccinations are one of the most important aspects of taking care of my best friend & kid. So my Puppy Vaccination Schedule is a HIGH priority for me…
BTW if you are the forgetful type, then just use a reminder app on your mobile phone to make sure that you don't miss the important dates (for saving your dog's life) at specific months of age that your pup should be vaccinated on.
Vaccinations in dogs work basically the same way that vaccinations in humans work.
When a new puppy is nursing
, they get antibodies from their mother's milk that helps protect them against the diseases that are common to dogs. But as they wean, they stop getting those protective antibodies. Vaccinations expose them to antigens, in limited, safe amounts, that mimic bacteria/viruses that cause those diseases. Your dog's immune system learns how to fight off the real bacteria by practicing on these antigens. Over time, their bodies learn to build up the antibodies the puppy needs without the help of their mother's milk. Multiple puppy vaccines are required so that your dog's immune system can develop the right antibodies over time.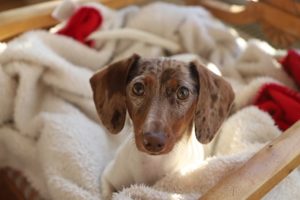 Vaccines are tailor-made for dog immune systems. Dogs are susceptible to diseases that humans are not and vice versa. Some of the diseases that dogs are susceptible to are only an issue if they live in certain areas or if they are regularly exposed to certain conditions.
For example, Bordatella is easily spread between dogs that are kept in close proximity and can lead to Kennel Cough
(named because it is easily spread between dogs in a kennel). Some breeds are more susceptible to specific diseases than other breeds. Therefore, it is imperative that you talk to your veterinarian about vaccinations so that they can recommend the right vaccination protocol for your specific dog.
Core vaccines are the puppy vaccines that protect against some of the most common and the most deadly diseases, according to the American Animal Hospital Association. These include
Distemper
, Hepatitis (unrelated to the forms of hepatitis that humans can get), Parainfluenza, and canine Parvovirus. Non-core vaccines protect against the diseases that vary by location or by dog breed. That is why they are not required for every dog. See below for more
information on each vaccine
.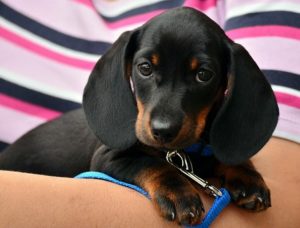 Rabies is one of the deadliest diseases for mammals. It can cause serious symptoms and death within just a few hours. For this reason,
law in most states requires a rabies vaccine
and you have to renew the vaccination every one to three years depending on state laws. If you are traveling between state borders with your pet, you must provide proof of vaccination and you must meet the requirements for both the state you are leaving and entering. For example, if you live in California, you only have to renew the rabies vaccination every three years. However, if you cross the border into Oregon, you will need to provide proof of vaccine renewal within the last year.
Is Vaccinating Safe?
Vaccinations are widely considered to be completely safe for your dog. The antigens in the vaccine are dead, so they cannot give your dog the disease, but they are close enough to the real thing to trick your dog's immune response. There is a possibility that your dog might experience mild side effects like itching/redness at the injection site or tiredness. Such side effects mean that the vaccine is working, because they are signs that the body is trying to fight off the antigens because it thinks it is infectious. However, if more severe side effects, like hives, difficulty breathing, or pale gums, occur it may be a sign that your dog is having an adverse reaction to the vaccine and they should be taken to your veterinarian immediately. Most veterinarians agree that the benefits of disease prevention far outweigh the risks of possible side effects.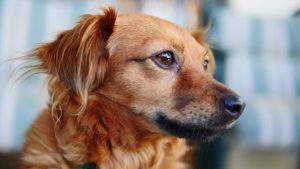 Vaccination Costs
Costs for vaccinations vary based on your area and your veterinarian. In general, the total cost for the 4 Core vaccines will be around $100-$120 total. The rabies vaccine may or may not be included in that cost, so make sure that you clarify what is included with your vet. Your veterinarian may have you pay in smaller increments for each round of the core vaccines or they may charge one sum. A puppy needs
3 rounds of each core vaccine.
You will also need to pay extra for any non-core vaccines, heartworm medications. You will pay more for your new puppy's vaccinations than your adult dog's vaccinations. The booster shots for adult dogs will probably be less than $50. Many animal shelters give out vaccinations at reduced costs or even for free. If you adopted your pet from a shelter, it will likely be up to date on its vaccinations, but make sure that you get a copy of the vaccination paperwork to show your vet.
Most puppy vaccines are given as an injection, but it is possible to get some intranasal formulas that are sprayed into your puppies nose. Most often, vaccines are mixed into a combination vaccine. The most common combination vaccine is DHPP (Distemper-Hepatitis-Parainfluenza-Parvovirus). Combination vaccines may be cheaper than individual vaccines. However, some vaccines should not be given at the same time and some non-core vaccines can be harmful to puppies if they are given too early. For this reason it is important to get your dog vaccinated through a licensed veterinarian.
Vaccination Schedule for Puppies in the First Year
Here is a deeper look at the most common diseases that vaccinations prevent. Vaccinations are the only effective way to prevent these diseases in puppies especially during the first few weeks of age. As you can see from the severity of these symptoms, it is imperative that you vaccinate your puppy in their first year to protect them from long-term illnesses and possibly even death.
Rabies– Thanks to vaccinations, rabies is virtually nonexistent in U.S. pets. However, it is still

prevalent in wild animals

, it is easily transmitted from wild animals to pets, and it is always fatal. Therefore, this is the only vaccine schedule required by law in all 50 states. Rabies is a virus that attacks the central nervous system of mammals. Once an animal is exposed to the virus, the symptoms progressively increase in severity. Headaches and anxiety progress to hallucinations, fear of water, paralysis, and eventually leads to death. Once a dog is infected, a veterinarian has mere hours to begin treatment before it is too late.
Core puppy vaccines

Canine Distemper Virus (CDV) [also known as the footpad disease] Is a viral disease that is often fatal and is highly contagious disease because it is spread through airborne germs. This means that your pup can get the virus by exposure to bodily fluids of an infected animal, or by using water/dish bowls (or toys, etc…) that was used by the infected dog.

Symptoms include fever, coughing, nasal discharge, diarrhea, vomiting, seizures, convulsions, progressive paralysis, and brain damage. Half of all dogs diagnosed with CDV die from the disease. There is no specific treatment for this disease.

Instead, veterinarians treat the symptoms until the dog's immune system can hopefully fight off the infection. CDV vaccines are the first vaccines that puppies should get and they need several rounds of the vaccine to prevent the disease.

Sometimes, the first CDV vaccine is combined with a measles vaccines that can also help protect against CDV. Our article on  alternative treatments for CDV might just safe your pup!.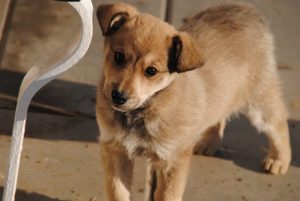 Hepatitis– A virus called Adenovirus causes Canine Hepatitis. CanineAdenovirus is another highly contagious disease, airborne virus. The virus can be transmitted through bodily fluids (like urine or nasal discharge) or through contact with infected items like toys, dishes, cages,

bowls

or clothes. Canine Hepatitis causes inflammation of the liver that leads to severe abdominal pain, loss of appetite, depression, fever, vomiting, and diarrhea. Veterinarians can ease the suffering until the dog's immune system fights off the infection, but there is no specific treatment. The good news is that most adult dogs can overcome the mild form of this disease. The bad news is that dogs that recover can still transmit the disease over six months later. While most adult dogs are able to fight off the infection, puppy's immune systems are not as strong, so the disease is far more fatal to younger dogs. For this reason, early vaccination is essential.

Canine Parvovirus- Parvovirus (Parvo for short) is one of the most highly contagious canine diseases for two main reasons: the virus itself can only be terminated with hospital grade disinfectant, and the virus can be transmitted through contaminated soil so direct contact with an infected dog is not required to contract the disease.

Parvo attacks the gastrointestinal system causing fever, vomiting, diarrhea (which may contain blood) and severe abdominal pain.

It has a high mortality rate because these symptoms lead to severe dehydration rapidly. There is no cure, but prompt veterinary care can treat the symptoms until the immune system is able to fight off the infection. Veterinary care for Parvo is likely to include overnight stays and intensive care.
Non-core dog Vaccines
Parainfluenza and Bordetella bronchiseptica
– Even though Parainfluenza is considered a non-core vaccine, it is often included in the DHPP combination vaccine with the first three core vaccines. Parainfluenza and Bordetella bronchiseptica are the two main bacteria that cause Kennel Cough. Kennel Cough is very easily spread through coughs, sneezing, and even through contact with contaminated surfaces. It gets its name because it is easily spread through areas where multiple dogs are collected like kennels, dog parks, shelters, or dog shows. The main symptom is a harsh, hacking cough but more severe cases can cause gagging, retching, fever, lethargy, and loss of appetite. Most dogs recover from kennel cough within a few weeks without treatment, but antibiotics and cough suppressants are available. However, secondary infections like pneumonia can lead to much more critical conditions. If your dog develops symptoms of Kennel cough, contact your veterinarian so that you can know what symptoms to watch for that might indicate a more serious condition. Keep in mind that vaccines protect against the two main bacterial causes of Kennel Cough, but it can also be spread through viruses, other bacteria, and other infections so vaccinated dogs can still develop the disease.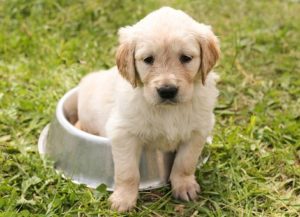 Leptospirosis– Leptospira is a bacteria that is most often transmitted through contaminated water and this particular disease can be transmitted from animals to people (BTW these are called zoonotic diseases). Therefore if you live near rivers, streams, or water sources that could be contaminated, you should have your dog vaccinated even though this is not a core vaccine. Dogs that do not drink from or

bathe

in water from contaminated sources do not need to worry about this disease. Humans that have infected dogs should avoid touching their urine to avoid contamination. Leptospirosis symptoms include vomiting, diarrhea, yellow gums, fever, increased thirst, and loss of appetite. In the worst cases, it can lead to kidney and/or liver failure. Antibiotics can treat the condition, but they are more effective when they are given early on. Even if your dog recovers because of the antibiotics, they could have long-term damage to their kidney and liver. Therefore prevention through vaccination is best for dogs in at-risk areas where risk factors are high. Dogs in some areas may even need to renew this vaccination every six months.

Canine Coronavirus– Is a non-core vaccination and is probably one of the most mild conditions that can be vaccinated against. Therefore, coronavirus vaccination is not necessary unless your dog may come in contact with fecal matter. Dogs in kennels, dogs shows, breeding facilities, or shelters are the most susceptible to this virus. This virus affects dogs' intestinal tracts causing severe diarrhea. Most dogs can recover from Coronavirus naturally, but diarrhea can cause dehydration. If you notice your dog having more diarrhea than normal, do whatever you can to make sure that they consume extra water. However, puppies under 12 weeks of age are the most at risk of exposure.

Young puppies that develop coronavirus can die from dehydration or from other symptoms if they are not properly monitored. Because the virus is most often spread in places like kennels as dog shows, if you are considering leaving your dog at a doggie daycare or other kennel, make sure that they clean up fecal matter promptly and that they use commercial-grade disinfectant.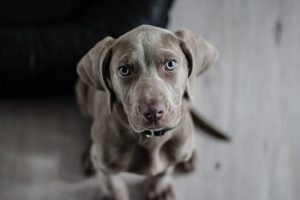 Lyme Disease (Caused by borrelia bacteria)– Lyme disease is

an infectious disease that is spread by ticks

, so this non-core vaccine is recommended for people who live in or are traveling to areas where ticks are common. The disease causes lymph node swelling, limping, fever,

loss of appetite

, and if left untreated can result in damage to the heart, kidneys, joints, and can cause neurological disorders. Antibiotics can be used to treat Lyme disease but they are more effective when they are given early on. However, dogs that have recovered from Lyme disease are more likely to experience relapses months or years later.
Dog vaccinations – Vaccinating Schedule for Adult Dogs [and Over Vaccination]!
There is some debate about how often vaccines should be renewed throughout your dog's life . The companies that manufacture the vaccines recommend that they be renewed annually. Some people claim that those companies are simply trying to make more money by suggesting annual renewal. These people believe that vaccines do not need to be renewed that often and some also believe that yearly vaccinations can be harmful to your dog's health. However, most veterinarians agree that vaccines need to be renewed at least every three years. Your veterinarian is the best resource for asking questions about vaccine renewal. Some factors, such as age, breed, size, geographical location, and other health conditions, may mean that it is best for your dog's vaccines to be renewed more or less often. As previously mentioned, some vaccines may be required to be renewed by state law.
Titer test
If you do not want to vaccinate you dog annually, your vet can administer a titer test. A titer test measures your dog's immunity levels to specific diseases. Your vet can use this information to determine if any specific vaccines need to be renewed. That way you can renew only the necessary vaccinations instead of all of them. In fact, some researchers suggest alternating your dog's vaccinations. Once your dog is an adult, you can renew the distemper vaccine one year, the hepatitis vaccine another year, and the parainfluenza virus during the third year, before starting the rotation over again. Discuss this option with your vet to determine the best schedule for your pup's needs. Keep in mind that some state laws will accept the results of a titer test in lieu of a renewed vaccine, but some states will not. Your veterinarian will have all of the information relevant to your state. Titer tests are not available for rabies vaccines.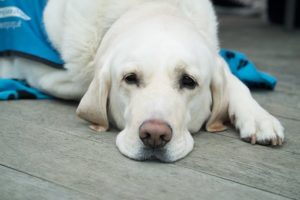 Heartworm Prevention
Heartworms are transmitted as larvae by mosquito bites. Virtually every dog that is exposed to larvae will become infected. The larvae entrench themselves in the heart and arteries. They can grow up to 14 inches long and they begin reproducing. As more heartworms develop, they clump together eventually blocking arteries and injuring other organs. Dogs usually do not show any symptoms until the first larvae are full grown. Unfortunately, most dogs go 5-7 years before getting treatment for heartworms. Treatment is still possible, but the heartworms may have already caused serious damage to the heart and other organs.

There is no vaccine against heartworms, but they can be prevented with monthly or bi-monthly medications. These preventative medications kill the larvae before they grow into adult heartworms. However, these medications are not effective once the larvae have already hatched. The medications are for prevention, not treatment of heartworms. That is why it is important to get your dog tested for heartworms before beginning a preventative medication. Some pet owners complain about the cost of heartworm prevention medications, but it is important to remember that prevention is far more effective and far less costly than treatment of full-grown heartworms.

Preventative medications come in oral and topical formulas. Many of them also prevent other parasites such as roundworms, hookworms, or ticks.
Canine influenza vs Canine parainfluenza virus (CPIV)
Canine influenza and Canine parainfluenza virus (CPIV) are not related!
Each should be treated with an individual vaccine.
Symptoms for both are similar
Both are respiratory diseases
Deworming Schedule for puppies [for Hookworm, Roundworm, Tapeworm, etc]
First time Start deworming when puppy is 2 weeks of age,
Then every two weeks (at weeks 4, 6, 8, 10 and 12)
Stop when puppy is 12 weeks old.
Is Deworming Medication Safe for Pregnant Dogs?
https://shihtzuexpert.com/medicines-that-are-safe-and-unsafe-for-your-lactating-nursing-dog/

Chemical vs. Natural dewormers
https://shihtzuexpert.com/how-to-raise-a-happy-and-healthy-dog-the-most-important-aspects-of-raising-a-dog/