We may earn commission from qualifying purchases at no extra cost to you.
Learn more
When entering the world of dog grooming, whether at home, or professionally, or even if you're just updating your tools, there is a lot to consider when purchasing a new pair of clippers. In addition to discussing the top five best cordless dog clippers, this article will look at the differences between corded and cordless dog clippers, as well as professional grooming versus at home grooming.
5 Top Rated Best Cordless Dog Clippers Comparison
On a full charge these clippers run for two hours, and they have a   quick charge option. These were the only clippers on our list to boast two speeds for greater versatility, and the company offers an   impressive five year warranty.
These clippers are an excellent budget option. They are great for all sizes of dog and all coat types, and the package includes combs.        Impressively, the company offers a five year warranty on this product. The only reason these clippers weren't a contender for Best Overall   or Runner-Up was because while they advertise being quiet, they are   actually a rather loud when compared with other clippers; so these    may make more anxious pups a little more nervous, but if that is not a  concern for your pup, these are excellent budget clippers.

These clippers are the smallest by size of our top five clippers, making them entirely portable. They are excellent for precision work or a light body clip on small to medium sized dogs. They run cool and quiet with a low vibration so as not to scare your pup. As a perk, these clippers come with six plastic attachments to better hone your pup's groom.
These clippers run at slower speed causing them to run cooler and more controlled, making them ideal for a beginning at home groomer.     The Oster Volt Clippers are great for all coats, and it is compatible with all Oster A5 detachable blades making it a rather versatile clipper.
Like all the other clippers on this list, these are an excellent option for purchase. Like the Oster Volt, these clippers are also compatible with  all Oster A5 detachable blades; however, the Oster Pro 3000i runs a little faster and is just a touch cheaper. So if you are an at home  groomer ready for a little more speed, these clippers would be an excellent option for you.
Let's first discuss dog clippers in general.
Dog clippers are very different from clippers used for human hair,
because dog hair is quite different from human hair. In general, dog hair tends to be much thicker and coarser than human hair. Thick coarse hair takes a toll on clippers, having a higher demand on the motor and potentially leading to more quickly dulled or misaligned blades, as well as shortened battery lives in the case of cordless clippers. At best, dulled blades and inefficient clippers. They can pull your dogs hair and not yield a very good, even cut; at worst, however, they can hurt your dog, damage the hair, cause burns and ultimately scare your dog away from grooming. Therefore, dog clippers have to be able to contend with the more demanding nature of dog hair.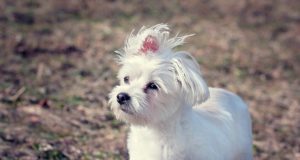 In addition to the nature of their hair, dogs also tend to have skin that is much more delicate and heat sensitive than a human's skin. When the blades are running, the motor runs at a certain speed (RPMs), and it is this speed that generates the heat. The higher the speed, the greater the likelihood for heat. You may be inclined to think 'well then I'll just purchase clippers that run as a lower RPM', but don't be too hasty. It is the RPMs that give the blades their ability to trim through large volumes of coarse hair or mats quickly and painlessly. So, while it is also important to seek out clippers that don't generate too much heat, it is also a matter of finding the sweet spot. That is, it comes down to finding a pair of clippers that run with enough speed to work efficiently and painlessly but not so much that the blades generate too much heat for your pup's sensitive skin. Ultimately, clipper selection comes down to understanding why the best ones are the best, and then determining the needs of you and your furry friend.
Corded or Cordless which is better [and why]?
In the world of dog grooming there those who swear by the corded clipper, and there are those who stand by the cordless clipper. In recent years, advancements in technology have really contributed to the world of cordless clippers. They have become much more efficient while still maintaining, if not improving upon their small, slick, delightfully portable physique.
Corded clippers have always been considered the Cadillac of dog clippers. They are referred to as corded because they have an attached power cord that cannot be unattached; so, while they do not have a battery option, they can run endlessly for hours. As a result of this attached cord, however, the clippers can restrict movement of the groomer which can be problematic to maneuver around a pet, or to get at tricky spots. Additionally, due to the attached cord, this style of clipper may not travel quite as well as cordless clippers, and may require an adaptor when traveling outside of the USA. Generally speaking, however, they do tend to be significantly more powerful; so in the past, they have been seen as more reliable for bigger dogs with more or tougher hair. As a result of this, and their ability to run for hours, corded clippers have traditionally been the gold standard for professional groomers. While corded clipper have historically been the go-to for professional groomers, the quality of cordless clippers has really improved in recent years making them now an excellent contender to the traditional corded clipper.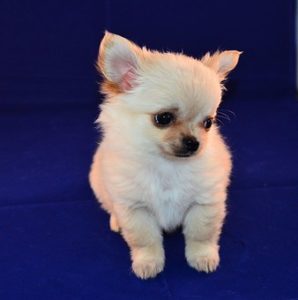 Cordless clipper, as the name implies, do not have a permanently attached cord; rather, they run off of rechargeable battery power and most, if not all, now have the ability to be attached to a cord for longterm power while in use. Cordless clippers tend to be sleeker, smaller and cheaper when compared to their corded counterparts. Their smaller design makes them a great option for a full body trim on small to medium dogs, and it makes them ideal for fine detail work, such as around eyes, ears, genitals, etc. In the past they may not have been the best choice for larger dogs with coarser hair, but today's models can now even tackle those heavy duty tasks; however, larger dogs will likely take longer which will require either a stop to recharge the battery, or that the the clipper simply be plugged in. It seems to go without saying that cordless models are extremely travel friendly, and many even have the option to charge via USB cable, making it possible to recharge without an adaptor outside of the USA. Without the cord, it becomes much easier for the groomer to follow the movement of skittish dogs, or to even clip outside for an easier cleanup. Lastly, the cordless clipper has the advantage of replaceable parts that the corded does not have. If the battery or charging unit does happens to fail on these clippers, it can be relatively easy to replace these parts; the manufacturer may even offer free or cheap replacements in some cases. If the cord goes bad or gets cut on a corded clipper, repair or replacement may not be so easy and the whole unit may simply need to be replaced.
Grooming at Home vs. Professional Groomer Use 
Like most things in life, there are different ways to go about a trim for your dog, and as with most other things, it boils down to what's best based on your needs and the situation (the situation, in this case, being your furry friend). When grooming time comes, many people never think twice about calling their groomer, scheduling the appointment, and taking Fluffy in for the trim. On the other hand, many other people wouldn't think of calling a groomer; instead, those people get out their handy clippers and go to work. And then there is the third group of people; that group uses the groomer for big cuts, or seasonal changes but will do smaller jobs themselves in between. No matter your approach, let's take a minute to looks at the differences between grooming at home and taking your pup to a professional groomer.
In my opinion, one of the biggest advantages to grooming at home is that you can do it on your own schedule. You don't need to schedule in advance, find a day and time that works, drop off and pick up your furry friend. Instead, you have some free time and notice that Fluffy looks a little shaggy, so you give her a bath, comb her out, and get to clipping. Also, for any dogs with anxiety or health issues, leaving the house, going somewhere that smells different with unfamiliar people can be very stressful; being able to groom these pups at home can really reduce the potential stress of the experience for them. For some skittish dogs, more aggressive dogs, or senior dogs, a professional groomer may not be an option; so grooming at home may be necessary in order to avoid the bugs, disease, or pain for your pup that can happen when mats develop and build up. Furthermore, some dogs are just plain old mischievous; they can't help getting into a mess and sometimes just need a little at home clip to clean things up; so having a pair of clippers at home and being familiar with the process can't hurt in this case.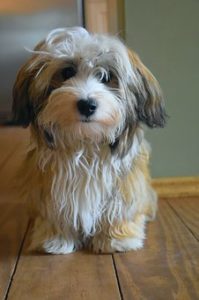 While risk of disease or bugs at the groomer is relatively low (since most professional groomers require vaccinations), it is no different than a child going to daycare; the risk for contracting something does go up, while staying at home keeps your furry friend at a lower risk for illness, bugs, etc. Having said that though, at home grooming does come with the responsibility of maintaining the tools, more specifically, cleaning the clippers and keeping them sharp. Dirty, dull clippers lead to your pup's hair being pulled, and if this happens, she will be less likely to sit still for the groom. The responsibility of maintenance may be worth it, however, when you remember that a trip to the professional groomer can be pricey; on the other hand, a purchase of dog clippers is a one time investment, and once you have them, you can use them as often as you like. This gives you the ability to clip her early and often. If you do it regularly enough, Fluffy will likely be much more comfortable with the process as well.
While grooming at home has a lot of advantages, there's a reason that professional groomers are so popular. They're great at what they do! A professional groomer knows how to handle a stressed out pup, and their experience means that they are likely much faster than an at-home groomer, thereby reducing the amount of time that your furry friend might feel anxious. Furthermore, a professional groomer has all of the tools, such as grooming tables, brushes, trimmers, and multiple varieties of clippers and attachments. All of that experience, and their access to a wide variety of on hand tools and equipments means that Fluffy will leave the groomer with a beautiful new hairdo; while at home it may just be an adequate trim to keep her cool in the summertime. Plus, a professional groomer is hands off for the pet owner; all you have to do is make the call to schedule and then drop Fluffy off when that days comes. You don't have to bath her, brush her, clip her, and almost more significantly, you don't have to worry about the cleanup, or the purchase and maintenance of equipment.
 Why is this product here? 
Why is this product here
Rating
Charge Runtime
Speed
Made In
Warranty
Size / Weight
Wahl Professional Animal Bravura Lithium Clipper
Best for Travel, Best for Small Dogs
4.5 / 5
90 minutes
5500 RPM
Hungary
1 year
4.5" x 6.2" x 1.0"

1.8 lb.

Oster Volt
Best for Beginner, Best for Home Use
4 / 5
2 hour
2400 RPM
Switzerland
1 year
8.3" x 1.8" x 1.6"

2.6 lb.

Wahl Professional Animal Arco
4 / 5
80 minutes
5000 RPM
Hungary
1 year
7" x 1.4" x 1.7"

7.9 oz

Oster Pro 3000i
Best runner up
3.5 / 5
2 hour
3000 RPM
Switzerland
1 year
1.9" x 1.8" x 6.9"

15 oz

Wahl Lithium Ion Pro Series
Best on a budget
4 / 5
2 hour
5000 RPM
USA
5 year
9.8" x 9.3" x 3"

1.62 lb.

Wahl Professional Animal KM
Best Overall, Best Professional
3.5 / 5
2 hour
2-speeds

3000 RPM

3700 RPM

USA
5 year
7.5" x 2" x 2"

13.5 oz
Best Cordless Clippers for Home Use
The Oster Volt was chosen the
best clipper for home use
because of it's slightly slower speed. While professional groomers want to go as quickly as possible and have the experience to do so while producing excellent work and keeping your pup happy and safe, an at home groomer may not have had the amount of experience for such speed to be safe. Clippers that run at a slightly slower speed do not heat up quite as much as their faster counterparts, so the at home groomer doesn't need to worry quite as much about the risk of burns to their pet or to themselves. Furthermore, the slow speed means that the clippers will run more quietly and with less of a vibration than faster clippers; this should help your dog be as calm and still throughout the trim as possible. Not to mention, the decreased vibration places less of a stress on your hand while trimming your pup as well. The Oster Volt is great for all coat types (even thick ones or those with some mats), as well as all trim types, including full body. Additionally, this trimmer is compatible with all Oster A5 detachable blades; so, while it may be a bit of an investment up front, it can become a rather versatile part of your at home grooming arsenal.
Best Cordless Clippers for Professional Use
The Wahl Pro KM was selected as the best cordless clippers for professional use based on a number of different factors. The Wahl brand is a tried and true brand for dog clippers; so it is no surprise that
they have once again created such an excellent, top of the line product.
Not only does the Wahl Pro KM's battery have a standard run time of about two hours when fully charged, but it also boasts a 10 minutes for 15 minutes quick recharge feature. If that's not enough time to complete the job, however, the clippers can always be plugged in while clipping. On top of that, the Wahl Pro KM clippers were the only ones on our list to offer a two speed option, one at 3000 RPMs, and one at 3700 RPMs. They run quietly; so they're excellent for any noise sensitive pups. It's light weight and relatively small shape makes it ergonomically appealing for a professional groomer, and the company offers an exceptional five year warranty for problems that may unexpectedly arise.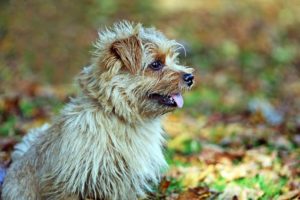 Check Carefully because…
The Wahl Professional Animal Clippers are one of their quickest, lightest models available. Supported by lithium ion batteries, these clippers have a run time of around 90 minutes per charge with continued use being supported by the long charging cord.
These Wahl clippers use the Wahl 5-in-1 adjustable blade with an arrangement of attachment guide combs. The blades are made with high grade steel and set in a quick change cutting system.
Specifications
Motor: One speed, up to 5,500 SPM (Strokes per minute)
Blades: Wahl 5-in-1 Adjustable blade, sizes #9, #10, #15, #30 and #40
Weight and Ergonomics: Lightweight and slim, 8.8 oz.
Cord/Cordless Charge: Cordless, lithium ion battery with charging cord
Maintenance: Is it easy to clean/Oil/Sharpen? Yes and with good instruction
Heat and Noise: Cool and very quiet
Although these clippers cut clean and sharp, take precaution when trimming pets with coarser hair (like a poodle).
Watch out for their hair catching and pulling in the trimmer as it can be painful for your pet and can break off the head of the clippers. Take into consideration what type of fur your pet has and if you're not sure try looking it up based on their breed.
Even as they do not provide the best cut for coarse fur on the body, they still provide a clean trim underneath, on thinner leg hair, and around the foot pads. They trim very close and the cordless aspect makes them easy to handle around those tricky parts.
The MUST Know, True Facts about Wahl Bravura Lithium Ion Cordless Clippers
The Wahl Bravura clippers do not overheat. Even with two back to back 90 minute sessions, these clippers still remain cool to the touch. Accomplishing this along with it's cordless abilities makes them the best for skittish pets.
Quiet and cool is what gives this clipper a great reputation. With the maintenance of a cool temperature throughout the trim, a bonus is that they make very little noise. You can mainly hear the sound of slight vibrations, but not the usual obnoxious whirring of average cordless and corded clippers in a similar price range.
What to watch out for with this product?
Keep your blades sharpened. This prevents fur from getting stuck and the blades from becoming cluttered. This is clipper with a 5-in-1 blade, which means that the same blade gets frequent use instead of it being changed for different trims and pets. The more you use the one blade, the quicker the blade dulls.
Maintaining your blades properly (oiling, cleaning, etc) helps to prevent the blades from dulling. Although much can be done to slow the dulling of the blades, they are replaceable. This means that luckily, we don't have to replace the whole clipper when one little thing goes bad.
Crucial Tips
Understand what you are buying before you buy. Check on your pets fur type, breed, sensitivity, and length before purchasing. These clippers work great for a shih tzu, but maybe not as great on a poodle.
Although it does work for trimming larger animals like horses, understanding that these have a 90 minute charge is important and depending on the size and the intricacy of the cut will determine how long of a session is needed.
To be fair, this clippers cut smooth and clean, straight through most hair types. It conquers matted fur and long delicate hair.
Pros
The Wahl Professional Animal Bravura Cordless Clippers are a definite step up from your average in-store corded clippers and bring a nice ease into the process of trimming and keeping your pet's coat cared for. Among the many good things they provide a…
● Quick and clean cut
● High SPM for cordless clippers
● CORDLESS
● Cuts a variety of animals efficiently
● Extremely quiet
● Stays cool while trimming
● Charging cord for added mobility
The pros for these clippers are nearly endless, stopping only when reaching the edges of requirements.
Cons
A higher up edition of in store Wahl clippers, they have many improvements and amazing qualities, but nothing is without its flaws…
● 90 minute sessions
● Moderate charging time
● Almost silent, but still has a vibration noise
● Not the greatest for coarse hair
For the most part, these clippers are high-tech and perfect for at-home and professional trimming alike. They mainly restrict trimming time and breed types. With most pet owners, this will not be an issue, but it is something to consider when shopping around.
Conclusion
The Wahl Bravura Lithium Ion Clippers are one of my top picks for my pets. Dogs, cats, horses and more are all trimmed with ease with these clippers. With their cooling capabilities and easy trim, they allow everyone to give their pets that professional cut for much less.
I recommend these to anyone looking for a good, quiet, cool, and quick clipper for their pets. Good even for those skittish and anxious animals and providing an easy way to maneuver around their sensitive spots.
If you are looking for a lightweight but strong trimmer the Oster Volt Cordless Clippers are made for you! Many pet owners and groomers are hesitant to make the switch to a cordless trimmer due to fear of loss of power and batteries that do not stay charged long enough. The Oster Volt seems to negate these fears and most people who buy these trimmers say they will never go back to a trimmer with a cord. The Volt is also lightweight and fits comfortably in most hands which makes for an easier day of grooming. The blade speed on this trimmer is lower than most and thus allows the blade to stay cooler longer.
Most pet owners or groomers have said that certain trimmers work best on certain animals and different types of fur and/or hair. Not the Oster Volt! Customers who own these clippers have reported use on dogs, cats, livestock, and horses and will all types of fur. The clippers boast that they are ideal for removing matted fur and tough hair that other trimmers just cannot handle.
Specifications:
Motor: Single speed, rotary motor runs at 2,400 SPM.
Blades: The Oster 10 blade comes with the clippers. ALL Oster A5 blades are compatible, including wide blades.
Weight and Ergonomics: Clippers weigh 15 oz with battery and blade attached. 8.3 inches long. Light weight and on the smaller side, the clippers prevent wrist and shoulder fatigue.
Cord/cordless charge: 60 minutes per battery on included charging dock. Additional batteries can be purchased separately, and one extra battery will fit on the charging dock. Actual device is cordless.
Maintenance: Oil blades as needed.
Heat and noise: Low heat due to slower SPM. Louder than some popular models, but usually not loud enough to scare an animal.
Check Carefully because…
Each kit includes:
One cordless clipper
One Lithium-Ion battery
Charging stand
Oster 10 blade
Instruction manual
The MUST Know, True Facts about Oster Volt Cordless Pet Clippers with Detachable Lithium-Ion Battery
The Oster Volt: These clippers receive rave reviews by customers. Pet owners and groomers alike love these clippers. The battery lasts long and does not lose power as the charge drains. They stay cool after long periods of use and they are quite enough to keep most animals calm. The only real complaint about the Volt is that it only comes with one battery. Older models came with two batteries so customers who have had older versions miss the additional battery. However, purchasing an additional battery is recommended so one battery can charge while the other is being used. Which will provide uninterrupted grooming all day.
What to watch out for with this product?
Some users report their Volt is loud which can scare some animals. It is recommended to acclimate your pet to the trimmer slowly if your pet is sensitive to loud noises.
Crucial Tips
Keep blades oiled and clean for ease of use. While the clippers do come with an instruction manual, some customers recommend using YouTube for additional instructional help.
Pros
Cordless
Stays cool
Light Weight
Long lasting batteries
Cons
Only one battery included
Louder than other cordless trimmers
Pricey
Conclusion
Overall these clippers are liked by most everyone who owns or uses them. Several customers say they will never go back to their old clippers after using the Oster Volt Cordless. It is lightweight and relatively quiet, depending on who you ask. Some say different blades make it louder while others report that they are just louder than their "other clippers". The fact that they are cordless makes them easy to use and they are small enough to fit comfortably in most hands. There is little fatigue reported when using them, even for groomers that trim for 8 – 10 hours a day. Purchasing an additional battery is recommended for those that groom all day. The clippers are strong enough for any animal, including horses and livestock. The price is a bit high for the pet owner who trims twice a year, but any use greater than that, the clippers are worth the investment as they last long and perform well.
Check Carefully because…
All pets are different and therefore, have different grooming needs. My Beagle will not let me get near her with clippers, and because of this, I have to take her to a groomer. My Dachshund, on the other hand, does not seem to care at all when I bust out the clippers. She sits there and lets me trim her paws, no problem.
Every pet owner needs to fulfill different needs when it comes to purchasing items for pet care. Whether you are looking for a pet trimmer for home use that is quiet and easy to use or you are a professional groomer the Wahl Professional Animal ARCO Cordless Dog and Pet Clipper Kit is the best choice on the market.
Ideal for:
Feet, face, and finish work on all dog breeds
Light body clipping on small and medium sized dogs
Cat grooming
Bridle path, ears, muzzle, and fetlocks on horses
Trimming and show cuts for goats, pigs, and cattle
Quiet – will not scare or startle most pets.
Durable and Rechargeable Battery – two batteries included
Stays Cool – will not burn you or your pet even after an hour of use
Medium Duty – will trim most dog and cat hair. Some have even used it on their horses.
Lightweight – will not cause discomfort during longer periods of use.
Specifications:
Motor: Single speed, Rotary Motor powered by NiMH Battery provides up to 5,500 strokes per minute. The clippers are made in Hungary and the blades are manufactured in Germany.
Blades: 1 blade with 5 adjustable sizes: 9, 10, 15, 30, 40 included.
Weight and Ergonomics: 6.75 inches long, 7.9 oz. Light weight and small size prevent wrist and shoulder fatigue.
Cord/cordless charge: Cord charging of batteries. 80 minutes per battery (includes 2 batteries). Actual device is cordless.
Maintenance: A simple to clean, "no-maintenance Rotary motor". Includes oil and cleaning brush for blades. If blades dull, they can be re-sharpened a credible independent sharpening service. New blades can also be purchased from a Wahl dealer. Contact Wahl at 800-PRO-Wahl for information regarding the clipper blades.
Also includes Wahl's one-year limited warranty.
Heat and noise: Low heat; blades heat up a bit, but not enough to burn you or your pet, very quiet.
Each kit includes:
One cordless clipper
5-in-1 fine blade set, adjustable to sizes #9, #10, #15, #30, and #40
2 drop-in rechargeable battery packs
Storage case
Charging stand and charger
4 plastic attachment guides
Cleaning brush
Blade oil
Instruction book
The MUST Know, True Facts about Wahl Professional Animal ARCO Cordless Pet Clipper Kit
The Wahl Professional Animal ARCO Cordless Pet Clipper Kit:
These clippers are really great for pets that are scared of groomers or tools. While the clippers may seem expensive for home use, most customers find that they are worth the price compared to purchasing several cheaper clippers only to have to replace them more frequently.
What to watch out for with this product?
Not all trimmers are created equally. Some users report that the clippers are not strong enough to handle their dog's thick or coarse fur. These clippers seem to work best on dogs with thinner hair such as Bichons, Shih Tzus, Terriers, and Spaniels, as well as cats.
Some customers complain that the blades are hard to adjust and/or clean. It seems that it takes a couple of trials to get the hang of changing the blades. Other customers said that the blades dull faster than expected.
Crucial Tips
Keep blades oiled and clean for ease of use.
While the clippers do come with an instruction manual, some customers recommend using YouTube for additional instructional help.
Yes, you can use these clippers for a lion cut.
Pros
Cordless
Stays cool
Light Weight
Quiet
Long lasting batteries
Cons
Will not cut really thick hair
Blades can be tricky at first
Blades will need to be resharpened
Conclusion
Overall, most customers have good things to say about the Wahl Professional Animal ARCO Cordless Pet Clipper Kit. It is not the most inexpensive set of clippers out there, but most customers believe it is worth the price. It may take a couple of uses before becoming familiar with the aligning the blades, and cleaning and maintenance are important. Also, these clippers can be used on all types of animals, which means they will save the customer money. Multiple tools and trips to groomers can be eliminated.
Check Carefully because…
In studies I found of the 2019 best choice of dog clippers, the Oster brand consistently ranked in the top seven – and even in the top three to five. Here are my findings and recommendations.
The Oster Pro 3000i Cordless Pet Clipper is a heavy-duty, single speed, clipper and has a durable, long-lasting battery. It's ergonomically designed to ensure comfortable and easy use. It's lightweight and easy to handle, especially because it's cordless.
There are a few different Oster brand clippers out there. And they (even the Oster Pro 3000i Cordless Pet Clipper) vary in price, depending on where you decide to buy. And some suppliers offer free shipping.
Also, the Oster Pro 3000i may be the newest version of the Oster brand. I found more information on the Oster Volt, Turbo, and Lithium than I did on the Pro 3000i.
The MUST Know, True Facts about The Oster Pro 3000i Cordless Pet Clipper
Buyers have been especially pleased with the consistency of battery power over long periods.
Reviewers have commented on how much more lightweight and convenient this model is versus the previous one.
The most appreciated benefits of the Pro 3000i are its conveniently positioned power switch, the easily tolerable noise level with the amount of power offered, and the comfortable ergonomic design.
There are, however, a few points that buyers should be aware of. The maintenance of the product is crucial to ensure longevity and cooler running.
Some users might consider the product a little heavy. The Pro 3000i is not the smallest pair of clippers you can find. However, its size is necessary to house a rotary motor powerful enough to deliver the satisfactory results users seek.
What to watch out for with this product?
This unit does tend to get hot. Animal hair and body oils can get clogged in the blades, causing the blades to get hot. And because maintenance is an important factor in the longevity and performance of your clipper, you should also strongly consider purchasing the products available to help you. The Oster Kool Lube III Spray Coolant, Blade Wash Cleaner, and the Oster 076300-107-005 5-in-1 Clipper Blade Care Spray are all available on the Internet.
The Oster comes with one blade – the Size 10 CryogenX. While this blade may well be suitable for all your needs, especially at first, there are other blade sizes available. Different blades do a different job and are sometimes used for different parts of the pet's body.
You may also want to consider investing in at least one extra rechargeable battery, at least eventually. This will prepare you for dealing with an overheated or dead battery and give you a spare in case you need it before your grooming session is complete.
Crucial Tips
Pros
Benefits of the Oster Pro 3000i
The Oster Pro 3000i is quiet, so it won't frighten or make your pet nervous, thus making grooming easier and faster.
The blades cut your dog's hair without cutting their skin.
Extra blades and rechargeable batteries are available from Amazon.
Detachable blades make them easy to clean, thus helping keep the unit cool as long as possible.
The unit is very efficient on all types of coats and at cutting through matted hair/fur.
Cons
Negative reviews of the Oster Pro 3000i
Poor run time performance. There have been reported issues with the battery life, even after charging.
There have been complaints about the life span of the unit. Users report having to send the unit back for replacement, and still not being satisfied.
There were a few negative reviews about the life expectancy of the blade clips.
There was at least one comment that the instruction manual could have been better written or presented, and was too technical.
Conclusion
All in all, the Pro 3000i Cordless Pet Clipper is a good investment. It is frequently used by both professional groomers and folks at home. The majority of the reviews I found of the Oster brand were overwhelmingly positive. The consensus I drew is that, while the Pro 3000i Cordless Pet Clipper may be pricey, you get what you pay for. The unit is sturdy, dependable, long lasting, and, according to users, does a great job. I did find a few negative reviews, but even most of those reviewers were impressed enough to return or repair the clipper and try again. This speaks highly of the Oster Pro 3000i Cordless Pet Clipper.
####
Cordless trimmers, rechargeable battery with rapid charge option, professional grade quality, durable, long-lasting, quiet, heavy duty motor
Specifications
Motor: Heavy duty, up to 6,000 Strokes Per Minute (SPM)
Blades: 2-inch adjustable, high-performance, self-sharpening precision blades with adjustable sizes in #30, #15, and #10
Weight and Ergonomics: 1.620 pounds; 3 x 9.1 x 10 inches, ergonomically designed trimmers
Cord/cordless charge: cordless, long lasting charge with an option for rapid charge
Maintenance: Is it easy to clean/Oil/sharpen? Yes!
Heat and noise: Quiet yet powerful motor, blades can get quite hot
Check Carefully because…
Some thicker fur can get caught in blades. Be sure to use the guard to protect your pet from burns
The MUST Know, True Facts about WAHL Lithium Ion Pro Series Cordless Dog Clippers
These trimmers are a great option for any pet owner that wants to save money by skipping professional grooming. Users should be cautious with the blades and be sure to utilize the guards provided to prevent nicking their pet or causing burns.
What to watch out for with this product?
Some users complain that the blades are a bit hard to change, the blades can get quite hot, and some thicker coats may get stuck in the blades
Crucial Tips
Using the guards will keep your pet safe, keeping the blades oiled after cleaning will help them last, and, when trimming thicker coats, users should clear out hair to prevent any snags.
Pros
Heavy-duty yet quiet motor, professional grade quality trimmers, cordless use, great for any breeds, complete kit, offers a quick charging option, comes with carrying case to keep organized, blades are self-sharpening
Cons
Blades can get overheated, you could experience some trouble with thicker coats, blades can be difficult to replace
Conclusion
Overall, these clippers really do have everything you need to groom any pet, regardless of their breed or fur type. The pros are by far outweighed by any cons and the cons themselves are easily resolvable. By keeping the guards on you can prevent nicking or burning you pet and by clearing the blades as you move through grooming, you can prevent any fur from getting caught. Plus, you'll get everything you need from this versatile, high-quality, and professional grade set. Avoid expensive professional groomers and save money by opting for the Wahl Pro Series without sacrificing any quality at all. The ergonomic design keeps your hands cramp-free. The cordless feature allows you to groom your pet wherever it is convenient keeping stress low for both. Overall, this set is highly recommended.
#####
Groomers will find the Wahl is ideal for noise sensitive animals such as dogs and cats. The Wahl works best for those working with animals who have thick, mated or coarse coats. Horse owners will appreciate the Wahl is successful when body clipping.
Specifications
The Wahl uses a brushless motor which generates less heat and a higher quality performance. This product comes with detachable blades and weighs only 2.2 pounds. The Wahl is a cordless product which can run for two hours when cordless, or all day when using the cordless option. Using two speeds 3,000 and 3,700 strokes per minute the Wahl is also quieter than other brands.
Check Carefully because…
The MUST Know, True Facts about Wahl Professional Animal KM Cordless 2-Speed Detachable Blade Clipper
What to watch out for with this product?
Some customers found the Wahl to be too slow to be efficient when grooming. It did not seem to be an intuitive product and took some time to adapt to how the product functioned.
Crucial Tips
The Wahl is best suited for professional groomers. The cordless model is a good option for those working with large animals. It has the capability to maneuver into hard to reach spots. The comb attachment is not ideal for grooming.
Pros
The Wahl delivers constant speed control providing more power in challenging areas. Two speeds make the Wahl convenient when clipping animals whose coats differ in texture. In it's cordless setting the Wahl can run on two hours of charge. By using a cord, the Wahl can be used all day without needing to be recharged. This provides flexibility as it is possible to groom multiple animals without needing to recharge. It is a quiet product and has little vibration making it a good choice for working with skittish animals. The detachable blades are designed for a smoother and faster cut.
Cons
Some users found the Wahl slippery and heavier then expected. Maintenance of the product appears cumbersome as the black of the clipper needs to be removed. Users found it difficult to attach blades, and that it did not fully charge. The charging cord is only ten feet long which can be limiting in some spaces.
Conclusion
The Wahl is a good fit for professionals body clipping animals who are noise sensitive. Using a brushless motor less heat is generated while still maintaining a high-quality performance for animals who have thick, mated, or coarse coats. Weighing 2.2 pounds the Wahl can run cordless for two hours or up to a day when using a cord. The Wahl is quieter than other models and uses two speeds 3,000, and 3,7000 strokes per minute to ensure a through grooming experience. As a cordless model the Wahl is best for those working with large animals as it has the capability to maneuver into hard to reach spots. Its constant speed provides power in challenging areas. With differing speeds, the same animal can be clipped even if it's coat has varied textures. Using a cord, the Wahl can be used all day providing the ability groom animals all day. With little vibration, the Wahl is a great choice for those working with skittish animals. Detachable blades are ideal for a smoother, faster cut although the comb attachment is not the best option for grooming. Some users found the Wahl to be slow and heavier than expected. Maintenance of the product appears difficult as it requires removing the back of the clippers. Blades were difficult to attach, and the product did not fully charge. A charging cord of only ten feet can be limiting in some spaces. The Wahl has capabilities that make it a strong product for professional groomers. It is not an intuitive product, so will take learning it's features before its capabilities are realized.
Professional groomers will love this cordless clipper designed for everyday use. It is quiet, is contorted for easy grip, and stays cool even when used over long periods of time.
Specifications
The Andis Super AGR uses a superior rotating motor which has been found to be successful with dogs who have long, thick coats of hair and matting. Groomers who work with dogs who have various hair lengths such as poodles, terriers, and spaniels will find this clipper to be an excellent choice.
This product comes with detachable blades and weighs only 5.9 pounds. The Andis Super AGR is a cordless model which runs on one hour of charge. With a purchase of an AGR +Cord Pack, you can have the versatility of a corded clipper. This may allow you to groom for a longer period as you will not need to constantly recharge the product.
The Andis Super AGR works best when oil is used often to clean the blades. Due to its design it stays cool and is quieter than other brands.
Check Carefully because…
The MUST Know, True Facts about Andis Super AGR+ Rechargeable Detachable Blade Clipper, Professional Animal Grooming, AGR+ (64800)
What to watch out for with this product?
The Andis Super AGR has been found to overheat which limits the amount of time you can use it to groom. Some who purchased this product complained the battery did not hold, or that it died completely. For those who work with large to medium sized dogs with thick fur it is advised to buy other blades to ensure an even cut. This can get costly if you work with multiple sized animals. Some owners found the dogs did not like when the blades were close to their face as it was too noisy and caused them to spook.
Crucial Tips
The Andis Super AGR is best for professional groomers as it can be used for all day use. It is important to maintain the blades of this device by oiling them often, so they maintain their sharpness. Blades should be cleaned often.
Pros
The blades for The Andis Super AGR are detachable which allows for easy charging and grooming. With multiple blades the product increases in versatility. The Andis Super AGR charges quickly (in about an hour) so you can work efficiently. The recharge mode allows for the Andis Super AGR to refresh and recharge overnight. As a cordless model you can groom multiple dogs and can move easily without having to be weighed down by an outlet. This will ensure a more through grooming experience. A cord pack can be purchased separately to add a cord which may provide more constant power.
Cons
In order to get the most out of the Andis Super AGR, multiple blades will need to be purchased. Those with small hands found the size of the product to be uncomfortable and hard to grip. Blades were difficult to put on. Although ceramic blades are preferred it was found they broke often. Some customers found the product to be too loud.
Conclusion
The Andis Super AGR is a good fit for professional groomers working with smaller animals with long, thick hair. Blades should be cleaned on a regular basis to ensure longevity of the product. Multiple sized blades can be be purchased to work with larger animals or if you want to shave them. This product has the potential to be versatile, but it comes with an extra cost.
This is a powerful, yet quiet cordless clipper.
Motor: The powerful motor moves 5,500 strokes per minute and has Constant Speed Control.
Blades: 5 in 1 blade set with sizes that are adjustable to #1 (1/8"), #2 (1/4"), #3 (1/3"), #4 (1/2"), #6 (3/4"), and #8 (1").
Weight and Ergonomics: This clipper is lightweight at 9.4 ounces (0.59 pounds) and it feels comfortable in your hand. There is an attachable finger grip which gives the device added stability and control. It also helps to prevent you from dropping it and damaging the product.
Cord/cordless charge: It contains a lithium ion battery and can be used while it is charging with the cord. A full charge takes 45 minutes, giving you 90 minutes of cordless run time. It includes stoplight indicator lights so that you can easily check the battery level.
Maintenance: It is easy to clean and oil. Sharpening can be done either through the manufacturer or a professional sharpener
Heat and noise: This unit is extremely quiet. The blade will never get hot, so there's no need to use messy coolants
Check Carefully because…
Because of the 5 in 1 blade configuration it is important that you check that these sizes will work for you since there are not additional sizes available to you.
The MUST Know, True Facts about WAHL Motion Lithium Ion Clipper for Animals
These clippers have a 5 in 1 blade. The 5 blade lengths are #9, #10, #15, #30, and #40. This means that you can't buy additional adjustable blades for this product. If you want to control the hair length beyond the scope of the blades you can do this with guide combs. The unit comes with 6 different plastic guide combs, sized #1, #2, #3, #4, #6, and #8. Metal guide combs are available separately from the manufacturer.
This product comes with blade oil, 6 guide combs, a cleaning brush, a charging cord, and a charging stand.
What to watch out for with this product?
There have been multiple complaints about the battery malfunctioning with this product—the unit randomly turns off, it won't turn off at all, it stopped cutting as powerfully, or stopped turning on. The battery is not replaceable. However, it is recommended that you contact WAHL's customer service department and they will assist you.
Crucial Tips
It is important that you take care of your clipper blades. Make sure you clean your clippers after each use, a build-up of dirt and hair will cause your blades to not work effectively. Keeping your blades lubricated will protect them from corrosion. Keep them oiled even between trims. Your blades can be sharpened either by WAHL or a professional sharpening service.
Make sure that you wash, dry, and comb your dog before trimming them. This will help to decrease wear and tear on the blades since dirt and hair can build up on the blades and cause friction. This extra friction may cause your clippers to heat up to much and cause injury or discomfort to your dog.
Pros
Removable scissor grip handle that reduces the risk of dropping and breaking clippers and blades
A charge will last through an entire grooming session (or more!)
Powerful, smooth action, without a lot of noise or vibration to frighten your dog
Lightweight, it feels better on your hands and wrists
WAHL offers great customer service
Blades easily cut through thick or course hair
The blade is made in Germany while the clipper is made in Hungary, it is not made in China
Cons
Not built for the frequent use of a salon
Blades get dull quickly
It has only one motor speed
Does not work for lots of mats
Leaves streaks through the hair, showing lines where you cut (like a lawnmower)
Hair builds up and sticks in the combs
Guarantee is only 30 days, limited 1 year warranty
Not recommended for Chow breed
Battery is not replaceable
It is a bit pricey
Conclusion
This is a highly-recommended, powerful clipper set. You'll love the cordless action and the long lasting charge. The smooth, quiet motor will make both you and your dog happy when it comes time to groom! Just make sure you keep the product clean and oiled for added longevity. You will not mind the higher price so much when you discover the quality and durability of this product.
Technical details
Lithium ion battery, corded or cordless clipper (can be used on the cord while it is charging)
A full charge takes just 45 minutes and gets you 90 minutes of full power run time
5 in 1 adjustable blade sizes #9, #10, #15, #30, and #40
6 attachable guide combs #1 (1/8"), #2 (1/4"), #3 (1/3"), #4 (1/2"), #6 (3/4"), and #8 (1")
5,500 strokes/minute
Battery usage indicator
Constant Speed Control