We may earn commission from qualifying purchases at no extra cost to you.
Learn more
Why invest the money in professional dog clippers?
Maybe you have thought about trying to groom your dogs with human hair trimmers. Save yourself the pain of this mistake by investing in a pair of professional dog clippers! Though notedly more expensive, professional clippers are designed specially for animal fur- which is very different from human hair! When it comes to clippers  Andis Dog Clippers vs. Wahl Dog Clippers is one of the most frequently asked questions by pet parents and pro groomers.
An animal's coat is much denser that the hair on a human's head or beard, meaning there are more hair follicles per square centimeter. In addition, the individual hairs on an animal are much thicker than that of a human. Consequently, the clippers needed for animal fur must be much stronger, resilient, and able to cut through this hair without snagging or pulling on the animal's skin! As a result, the clippers are more expensive, but very much worth the cost for your pet's comfort and safety, and for your ease when grooming.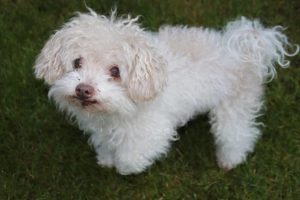 If you are a frequent visitor to the dog groomers, and are tired of the high costs, stressed doggies, and inconvenience, it may be time to invest in a pair of dog clippers! Or, maybe you are in the dog grooming/ dog show business, and your favorite clippers have died after many years, but the model is discontinued, and you need to know what brand to invest in for the next few years! This article will walk you through the best parts of the two dog clipper brands, Andis and Wahl.
What is Andis and Wahl, and Why are we comparing the two?
Andis and Wahl are the two
best brands of dog clippers
on the market. Because they each have so many products that vary in style, power, and type of use, there is much confusion on which brand to buy! Both Andis and Wahl are used, and loved, by professionals. Both brands have clippers that leading the pack in quality, ability, and style. They each have many different products for different needs of customers and grooming companies, such as professional/ at home use, cordless/corded,
best for short fur/long fur
, and more. Both brands are very high in quality, but some products within each brand are better than others! Below we will cover all of these factors, and see what brand is best for your company, or just you and your furry friend!
Choosing the best clippers for your needs can be a confusing task, but it is vital to avoiding problems in the grooming process, whether you are a professional or simply grooming your pup at home. Let this guide help you with deciding what brand is best for your needs!
We will first look at the best clippers for at home and professional use, then dive deeper into what makes the two brands different, and identity the best brand for your needs!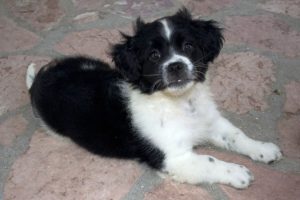 Best Brand for at home use
Here we will look at the factors that reveal which brand of clippers would be best for home use.
When choosing clippers to use at home, its important to look for clippers that are easy to use, light but powerful, and convenient. It is necessary to choose clippers that are simple and efficient, especially if you are a beginner at home grooming.
Wahl tends to have the lighter and less cumbersome clippers. This makes it best for at home use, so that you avoid any problems when grooming, especially as a beginner.
It is also important to look for clippers that are cordless, because it can be very cumbersome to deal with a cord. A cord can become tangled in your hand, causing the clippers fall and break, or even worse, hurt your furry friend. To avoid this, look for clippers that are cordless. Wahl tends to make the best cordless clippers. Wahls cordless clippers have a better charging cable, as well as a more powerful motor for grooming without a cord. The downside to buying cordless is that the battery will not usually last for over one and a half hours, and that cordless clippers have the tendency to overheat. This should not be a problem if you are doing light trimming at home, but it should be noted that you will need to pay attention to the temperature of the blades to avoid any problems with your dog overheating, or even hurting your dog by burning it accidentally. Wahl clipper usually come with plastic guards that attach to the blades for different lengths, so these usually help prevent problems with hot blades.
Wahl wins the test of best at home clippers. Because they are more efficient, lighter, and easier to use, Wahl should be your brand of choice for trimming at home.
Best Brand For professional use
Here we will take a look at what brand is best for professional use.
Though both brands are of professional and high quality, Andis takes the round for the best brand to use in your grooming business. Andis uses ceramic, as opposed to steel, blades. This results in blades that are better equipped for professional use. If you are interested in why, you can skip down to the section titled "MAIN DIFFERENCES". Though Andis also has some products that would be best suited for at home use, overall, their clippers are more heavy duty and more equipped to handle long, constant use.
Andis clipper are typically corded. Corded clippers are typically more reliable, because there is no chance of the battery dying in the middle of a grooming session. Many professionals are using clippers in grooming sessions that are over two hours, making it necessary to to buy clippers with a cord, as this will keep the charge of the clippers. Also, corded clippers will not heat up as easily as the cordless clippers running on a battery. This benefit much outweighs the problems of dealing with a cord in the way. Professionals are also skilled at grooming, so dealing with a cord is not as problematic as it would be for a beginner groomer.
Andis clippers also tend to be heavier than Wahl clippers. This is because the motor, blades, and style are designed to be more heavy duty. Though they may be a little harder to hold, professionals are more adept to this, and the strength of the clippers is much more important when grooming many dogs in a row of varying coat thickness.
Andis clippers also tend to have a 2- speed feature. This allows for quick and efficient change of grooming type, as the groomer moves between different areas of the pet with speed. When working to finish grooming a dog with speed and accuracy, then move to the next dog, it is helpful to have the multi- speed function, which enables the groomer to change speeds without switching clippers.
Andis also have what are known to be the overall best clippers on the market. These clippers are worth investing over $350 dollars for the quality that you will receive. They are the Andis Easy Clip Pro-Animal Five Speed Detachable Blade Clippers. Though they are almost double the cost of many other clippers, you are paying for the quality, and maybe worth the high cost if you have a professional business.

Important Factors to consider when Buying Dog Clippers, and How the Two brands compare
Ergonomic
It is important to choose a blade that will be light and feel comfortable in your hands while in the process of grooming your pup. If the clippers are too heavy, they could fall more easily, resulting in either broken clippers, or worse, a harmed animal! Additionally, if the clippers feel awkward in your hand, this can make the grooming process incredibly difficult and cumbersome, especially if you are a beginner. Wahl are typically more ergonomic than Andis.
Motor
When choosing a clipper, it is important to understand the type of work you are needing the clippers for. If you are clipping some stray hairs on your pet, or just trimming a thin to medium coat, it may not be necessary to purchase clippers with such a strong motor. If you are trimming dog coats very often, or your pup has a particularly thick coat, it would be advised to
invest in a clipper like Andis
provides that is more heavy duty. Andis are typically more heavy duty and faster than Wahl.
Noise
Motor speed usually correspond with the noise of the clippers. If you are grooming a dog with anxiety that is easily scared, it may be important to choose a slower speed motor, so that they are calm during grooming.
Maintenance
Clipper maintenance is an important factor in choosing clippers. In order to maintain the sharpness, functionality, and strength of the blades on your clipper, you must clean and oil your blades after every use. It may also be necessary to sharpen, or even replace your blades every so often. This ensures that the blades remain sharp enough to cut through thick fur without pulling. Wahl clippers, with steel blades, are known to be easier to maintain, and don't need to be replaced as often. Andis clippers, with ceramic blades, cannot be sharpened, and therefore have to be replaced. This can be pretty expensive, but ceramic blades tend to be better for professional trimming.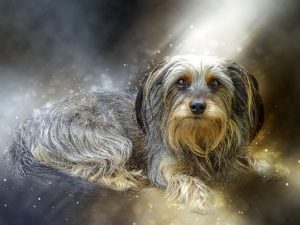 Main similarities In the Two Brands
These two brands are similar in many ways. Both Andis and Wahl have a wide variety of products that can be used for different needs and jobs. Most devices produced by the two brands are known to have very powerful blades. Though the blades are different (these differences are covered in the next section), they both do their jobs well, slicing through fur without pulling and harming the dog's skin- if, of course, proper maintenance is kept up.
Both Andis and Wahl tend to have very powerful motors in many of their products, ranging from 2500 Strokes per minute (for general grooming of foot pads and
potty areas
), to as high as 7200 strokes per minute (for slicing through thick, matted fur as if it was butter).  All motor capacities in this range are considered to be very strong and high, rendering them capable of grooming your dog with ease. Slower motors are generally more quiet and better for thinner fur and face, feet, and belly areas. Faster motors are more
efficient at trimming through matted
fur.
It is important to buy professional when purchasing clippers with this strong of a motor. This is because if the blades are not secured properly and constructed with quality methods, the motor power will mean nothing. Andis and Wahl provide this quality craftmanship in most of their products, making them the most used by professionals, and pet owners who want to provide a quality groom to their furry friends at home.
It is true of both Andis and Wahl, that the more expensive the product, the better quality you will receive.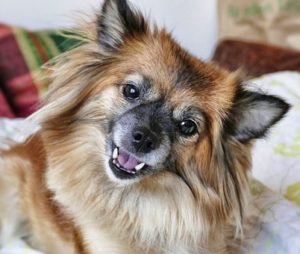 Wahl Dog Clippers
Main differences between The two brands
Steel blades are very strong and sharp. Ceramic are strong and stay cool with heavy use. Ceramic blades can stay up to 75% cooler than steel, but it can also wear down quicker and require replacement more frequently than steel blades, as they cannot be sharpened. With proper maintenance and certain treatments, the steel blades can be made even stronger. In comparison to ceramic blades, steel blades have the tendency to heat up much easier and faster. Both can be very great in cutting through thick and matter fur with efficiency and without pain, but only with proper maintenance over time. Most of Andis products use ceramic blades. Most Wahl products use steel blades. Using this information, you can decide based on your needs which material of blades is best for you!
Wahl typically has adaptable blade sizes built into the blades. This allows for the groomer to move about the animal's groom seamlessly, changing the length of the blade in one swift motion. Andis clippers typically do not have this function, and therefore, plastic clips are generally needed to change blade length while grooming.
More Andis products have the multi- speed function than Wahl products do.
Wahl products are usually better- looking than Andis products, if that is something that is important to you!
The battery life of Wahl clippers tends to be better than that of Andis clippers when comparing cordless models
Wahl offers a 5- year warranty on many of their products, and have been noted to have better customer service when dealing with problems that arise in their products than Andis.
Conclusion
It seems that the choice is clear on which clippers you should buy depending on your needs.
Overall, if you are in the business of professional grooming, start your search with Andis clippers! Of course, you could still find clippers that will work for you with Wahl, but Andis will most likely have the most variety for you.
If you are grooming at home, are a beginner, or just simply want clippers that are easier to use, start your search with Wahl clippers! Andis has clippers that can be ergonomic, but Wahl has the most variety!
After selecting what brand you would like to buy, make sure to take note of the motor (Strokes per minute) and the cord/ cordless factor before selecting a specific product!
Happy shopping!